Hyper Scape release time in BST, CEST, EDT and PDT explained
When will Ubisoft's battle royale be playable in your region?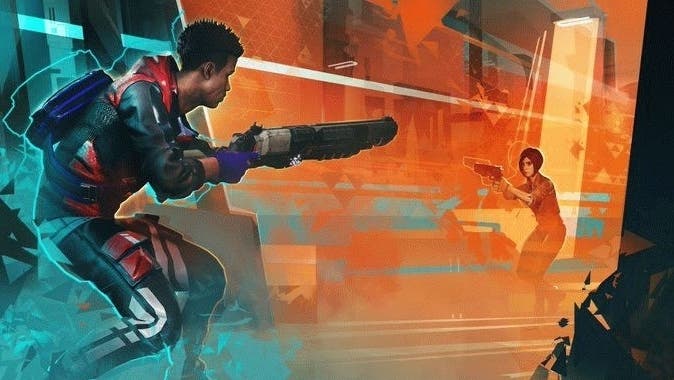 Hyper Scape is the new futuristic battle royale from Ubisoft, which will be launching on Tuesday, 11th August.
The free-to-play battle royale is being released globally after a beta launch last month and focuses around navigating the urban landscape of Neo Arcadia.
You can discover both the release date and release time for Hyper Scape on this page, but, if you're planning to play the game on PC, it's a good idea to ensure that your PC meets the required specs for Hyper Scape before you do.
On this page:
Hyper Scape release time in BST, CEST, EDT and PDT explained
Hyper Scape will be released on Tuesday, 11th August and will be available on PC, PS4 and Xbox One.
The release times for Hyper Scape were announced on Monday, 10th August via the official Hyper Scape Twitter page.
Here are the Hyper Scape release times for around the world:
UK - 2pm (BST)
Europe and the Middle East - 3pm (CEST)
East Coast US - 9am (EDT)
West Coast US - 6am (PDT)
Asia and Oceania - 11pm (AEST)
While the UK release time is yet to be confirmed, the other release times match up with 6am PDT through the power of time zones, which means that Hyper Scape is being released in these countries at the same time, and the UK time we give is the corresponding time for the BST time zone.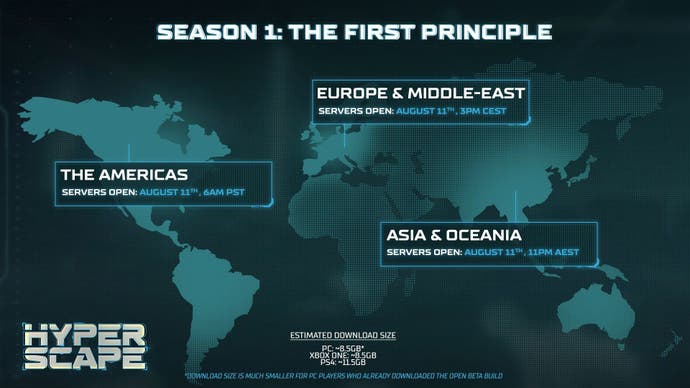 Will anything carry over from Hyper Scape's beta into launch?
Ubisoft has announced that the players who took part in the Technical Test and Open Beta will keep any items that they unlocked from the battle pass during these periods.
Players will be able to access these items from every platform - PC, PS4 and Xbox One - that Hyper Scape is compatible with.
This means that, if you are one of these players, you don't have to unlock items that you've previously earned.
Good luck playing Hyper Scape once it launches in your region!