Ubisoft's pirate game Skull and Bones reemerges with broadsides to swoon over
Shivers me timbers!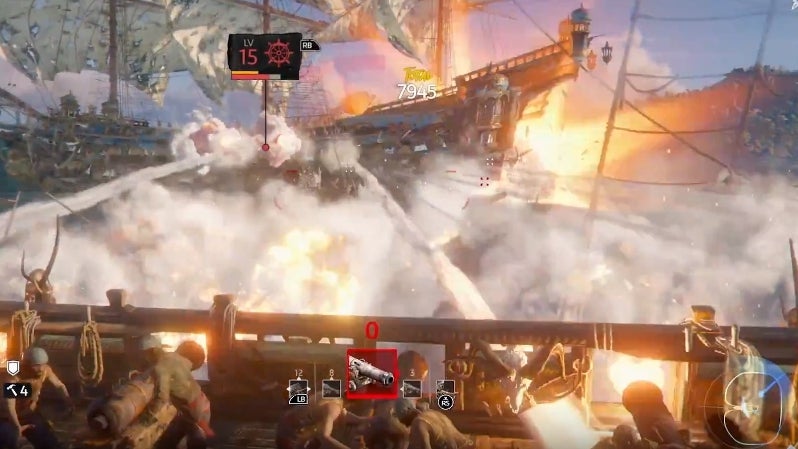 Ubisoft's recently delayed pirate game Skull and Bones reemerged at E3 flaunting broadsides to go weak at the knees over.
We saw a really hearty chunk of gameplay at Ubisoft's E3 conference, and the game looked considerably more spectacular than this time last year at it's last outing. Ships were hulking, ornate galleons, worn by the weather and battle, as were the sailors on board it. And when the cannons roared! There was billowing smoke and thundering, fiery, splintering explosion.
The demo began in the hub island where your character starts each adventure - a mechanic very similar to Rare's Sea of Thieves. But in Skull and Bones you customise many more aspects of your ship, swapping cannon, ship wheels and all kinds of equipment, which has a statistical effect on your ship's capabilities. And unlike in Sea of Thieves, where you and your friends control a boat, in Skull and Bones the boats are controlled by one player and crewed by AI. Teaming up involves other boats joining the fray, which they can - Skull and Bones is a shared-world game. To invite another player to the battle you have to see them from your crow's nest, it looks like.
Skull and Bones is a PC, PS4 and Xbox One game and will launch sometime after April 2019.