Ubisoft delays open-world pirate adventure Skull and Bones
Now due in financial year 2019.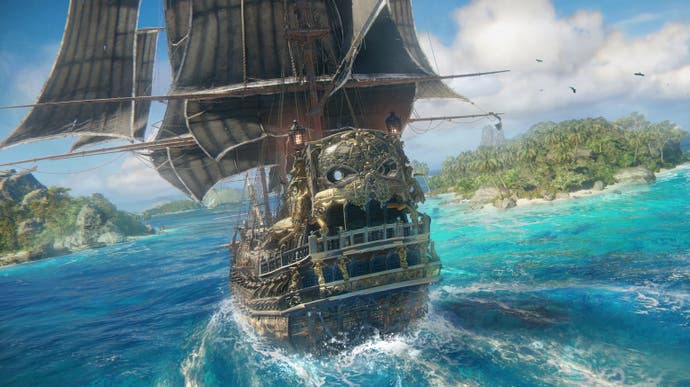 Ubisoft has announced that Skull and Bones, its upcoming open-world pirate adventure, will now launch during the 2019 financial year (so between April 2019 and March 2020), rather than this year as originally planned.
Skull and Bones creative director Justin Farren offered a few more words on the delay in a post on the Ubisoft forums. "One year ago", he explained, "we proudly announced Skull and Bones at E3 2017. Since then, we've been hard at work developing Ubisoft Singapore's vision of the pirate fantasy while looking very closely at the feedback we've received on our forums and social channels. That continued feedback is vital - we want to build a community that shares the same excitement we have for Skull and Bones."
Farren says the team is determined "to make this game right in order to achieve our ambition to deliver the ultimate pirate game set to thrill players at launch and for years to come" and that its goal "remains as clear as ever: build a shared systemic open ocean that captures the essence of the pirate fantasy and is full of activities.
"We aspire to create a game where the act of attacking and robbing ships at sea - and where every single decision you make - requires you to carefully assess the risk versus reward.
"We also are building a world rich in lore and stories, where you'll come across memorable characters and have the canvas to create your own stories. Letting you set your own objectives and to take down your rivals on your own terms is key to the experience we want to create."
Additional words shared in Ubisoft's financial report, meanwhile, are a little more succinct, simply stating that the publisher "has decided to give itself more time to develop Skull and Bones to offer players an even more engaging experience".
Farren concludes his message by noting that Ubisoft Singapore will be showing more of Skull and Bones, which is due to launch on Xbox One, PS4, and PC, at this year's E3.