Ubisoft plans to open a theme park in Malaysia in 2020
Just Dance your way onto a plane to Kuala Lumpur.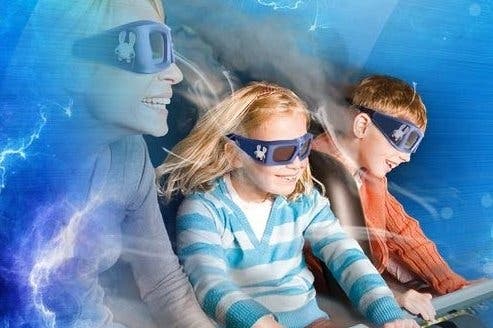 Ubisoft has announced plans to open a theme park in Kuala Lumpur, in Malaysia, in 2020.
Everything will be indoors and spread across 10,000 square meters, and feature rides, shows "and other attractions" all based around Ubisoft's games.
Malaysian theme park developer RSG will own and operate the park, with Ubisoft - Ubisoft Motion Pictures specifically - in creative control.
"Ubisoft's intention for this park is to immerse people in reactive worlds where they can interact with each other and become the heroes of their own life-sized game," said Ubisoft Motion Pictures senior vice president Jean de Rivières. UMP produced a Rabbids dark ride at the Futuroscope theme park in France.
So what sort of thing are we in for? All that's mentioned by Jean de Rivières is, "Ubisoft will produce all digital media for the rides, and help design guests' journey into the park to ensure the visitors' experience is at its best." There's bound to be something Assassin's Creed in there - maybe a cockney chimney sweep from Assassin's Creed: Syndicate? - and I'm sure Ubisoft won't pass an opportunity to ram those Rabbids into our faces again. But what else? A splinter? A cell?
What about a once-a-day show celebrating humanity's favourite animal friend? Watch: Dogs they could call it. Oh I am so sorry.