Ubisoft has delayed Far Cry 5 and The Crew 2
To create "more engaging and higher quality experiences".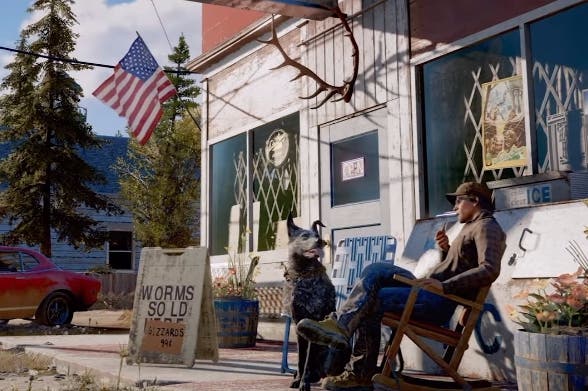 Ubisoft has announced delays for three of its upcoming titles: Far Cry 5, open-world driving sequel The Crew 2, and a third, currently unannounced game.
Far Cry 5 was originally scheduled to release on February 27th 2018 and will now launch one month later on March 27th. The Crew 2 will now release sometime between April and September next year, rather than on March 16th. The third, mystery franchise was originally due "Fiscal 2018-19" but will now arrive in "Fiscal 2019-20".
In an official statement, Ubisoft's worldwide studios executive director Christine Burgess-Quémardctor said, "This decision is in line with our strategic vision of developing even more engaging and higher quality experiences for gamers.
"Taking more time with Assassin's Creed Origins enabled our talented development team to fully express their creative vision. As expected, this had a very positive impact on the game's quality and largely participated to its commercial success. Taking a similar approach, we have decided to invest additional development time in three upcoming games."
In a separate statement on The Crew 2's official blog, developer Ivory Tower said, "While we're excited to share the joys of Motornation with you as soon as possible, we don't want to do so before the game is ready. This new window will allow us to deliver an experience that fulfils both our fans' and our own quality expectations."
Ivory Tower says that the additional development time will allow it "to continue running test phases and allow as many of you as possible to get hands-on with the game. Player feedback and its integration remain integral to attaining our vision, and the development team is excited by the prospect of working further with our amazing community."