Ubisoft explains Ghost Recon Online's launch on Steam Early Access
Will use the platform to "fine tune" the game further.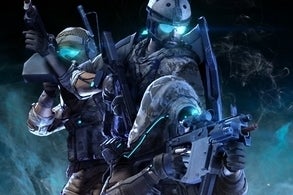 Tom Clancy's Ghost Recon Online publisher Ubisoft has explained its decision to launch the long-in-beta shooter via the increasingly-popular Steam Early Access.
Its launch on Valve's digital platform follows a string of Early Access successes, such as Rust and DayZ. Yesterday, Bugbear decided to sell its unfinished Next Car Game via the service.
Ubisoft is the first big third-party publisher to dabble with the platform.
"Bringing Ghost Recon Online to Steam has been our goal since the game's inception," producer Corey Facteau reasoned. "We took the time necessary to reach a quality level that can go head to head with the best online games available today before releasing on Steam.
"As the top shooter for gamers who enjoy team gameplay, we have also seen our audience expand to include MOBA fans, who comprise fifty percent of our user base.
"To ensure a seamless transition to the new platform, we will use Early Access to fine tune the Ghost Recon Online experience before releasing it to the rest of the world."
Ghost Recon Online has been available in beta since the summer of 2012. A Wii U version was initially planned, then put indefinitely "on hold".