Ubisoft brings top talent to Eurogamer Expo developer sessions
Far Cry 3, Assassin's Creed 3 and Splinter Cell: Blacklist developers all in the house.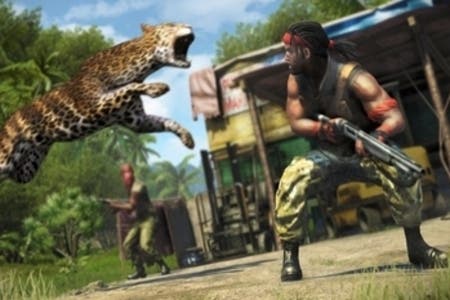 Here we go! I'm very happy to shade in a few of the remaining blocks on this year's Eurogamer Expo developer sessions page by revealing that Far Cry 3, Assassin's Creed 3 and Splinter Cell: Blacklist are all on the schedule for this year's event!
On Thursday 27th September at 1pm, Far Cry 3's lead designer Jamie Keen will be taking to the developer sessions stage to show attendees what Ubisoft Montreal has been cooking up with the studio's ambitious and subversive new first-person shooter.
Then, at 1pm on Friday 28th September, Assassin's Creed 3 creative director Alex Hutchinson and animation director Jonathan Cooper will be on stage to give you an inside look at one of this year's biggest games - the final instalment in Desmond's sequence of Assassin's Creed titles.
Finally, Ubisoft Toronto cinematic director David Footman - who is cutting into his vacation time to be with you, gawd bless him - will introduce Splinter Cell: Blacklist to attendees in a developer session at 1.30pm on Saturday 29th September.
All of which means there is just one more developer session yet to be announced, and according to my sources (i.e. emailing the publisher repeatedly and crying and howling down the phone in desperation), I should be able to tell you about it next week.
The Eurogamer Expo takes place at Earls Court in London from 27th-30th September. Check out www.eurogamerexpo.com for more details and tickets.