Twitch's Overwatch, Hearthstone streams can now be filtered by hero, mode
I've got the beast in my sight.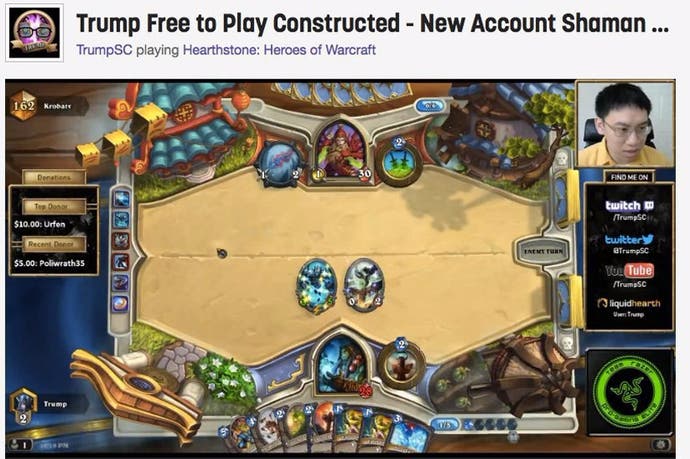 Streaming service Twitch has rolled out a deck of new features for Blizzard games Overwatch and Hearthstone, including the ability to filter matches by the hero or mode being played.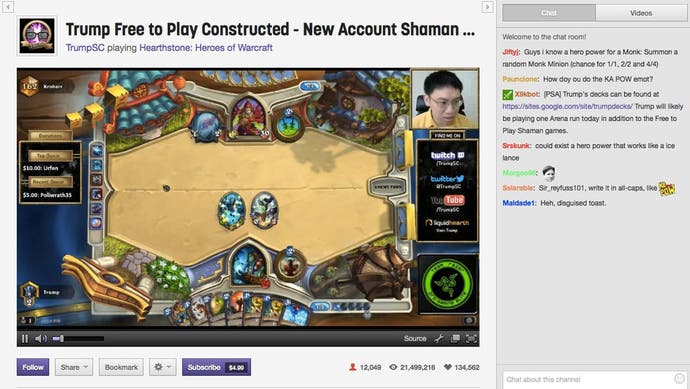 For Blizzard's team shooter Overwatch, you can pick games which are being played using a specific hero.
For collectible card battler Hearthstone, you can choose matches by game mode, player rank, number of wins and hero class.
It makes a lot of sense: maybe you want to brush up on your skills with Hearthstone's Rogue class and never want to see a Priest deck again. Now you can choose to view Rogue matches only and hopefully pick up some tips.
Not interested in Ranked play? You can now sort to just see Arena. Or maybe you just want to watch expert play at Hearthstone's Legend level? It's now easy to do so.
The technology to achieve this auto-sorting of streams comes from ClipMine, a company recently absorbed by Twitch. It developed tech to translate visual information - such as data from player HUDs - to identify what is being played.
"Video game streams have a very rich structure that has been difficult to exploit for the purpose of enabling content discovery," Twitch boss of engineering and ClipMine founder Zia Syed said.
"By employing computer vision and machine learning developed at ClipMine, we have been able to recreate that structure in a reliable, scalable and cost effective way. This enables us to match creators and viewers in a very precise manner opening up new ways of content discovery on Twitch."