Turns out Bethesda did make Fallout 76 canvas bags and gave them out to influencers
The Fallout fallout.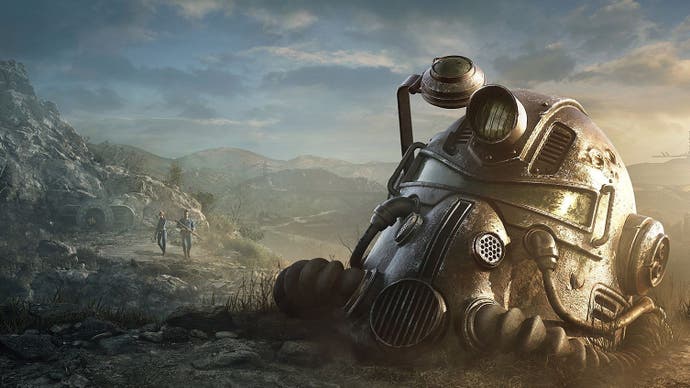 Bethesda's troubles continue today as fans unhappy at the quality of Fallout 76's Power Armour Edition bags have now discovered that canvas bags were given out, for free, to influencers.
I'm not going to go into the whole thing again - if you missed it, you can read Emma's brilliant summary right here - but essentially, a canvas duffle bag promised in the pretty expensive collector's edition turned out to be a presumably cheaper and less durable nylon equivalent. Bethesda compounded the issue by retrospectively changing the item's description - which didn't work, as people had already screencapped the original one - and then by offering a fairly derisory $5 in-game currency by way of compensation. There was also a very unfortunate customer services exchange in which the Bethesda rep said: "the bag shown in the media was a prototype and was too expensive to make. We aren't planning on doing anything about it", prompting Bethesda to dismiss the claims from its own rep as "ridiculous and inaccurate".
Bethesda has now formally apologised about the whole situation and promises to "do better in the future".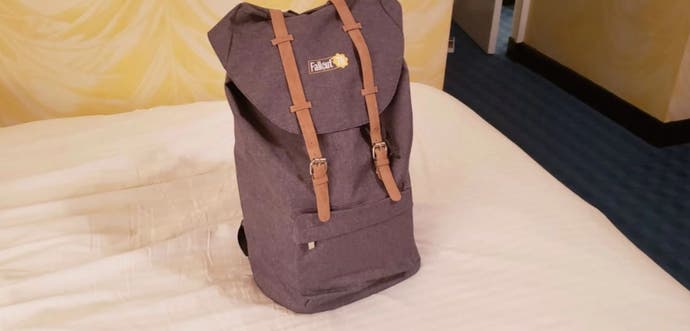 However, it's now come to light that Bethesda has made canvas bags after all - just not for the Power Armour collector's edition. YouTuber HeelsvsBabyface (thanks, GameRant) noticed that goody bag "unboxing" videos by content creators and influencers on YouTube include a Fallout 76 canvas duffle bag, swag that was given away at a Fallout 76 event in October.
To be clear, these bags are not the same as the ones in the original Power Armour Edition marketing materials. They are clearly very different bags, presumably created for very different reasons. But if the comments on HeelsvsBabyface's video is anything to go by, fans are, quite understandably, pretty frustrated by this revelation.
We've reached out Bethesda for comment and will update as and when we hear back.
Fallout 76 is out now for PC, PlayStation 4, and Xbox One. US lawyers are currently calling for evidence about the former in order to mount a class-action suit against Bethesda for "leaving [PC players] to deal with an unplayable experience".
Bethesda recently banned a group of Fallout 76 players for life after a shocking in-game homophobic attack.