Trials on Tatooine is a first-person VR lightsaber battler
And it launches free today.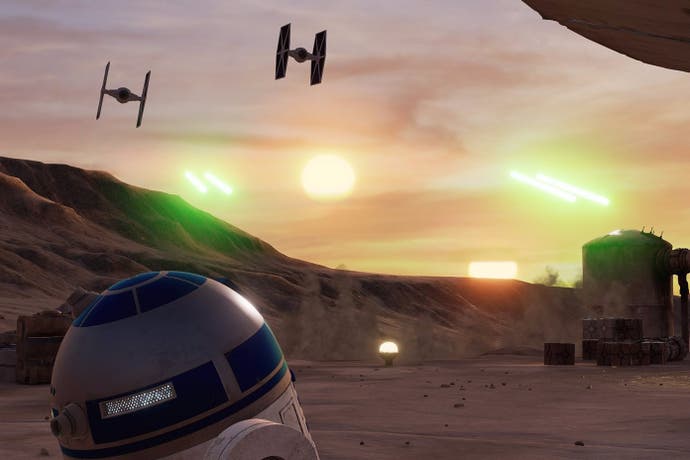 Trials on Tatooine, the first officially-sanctioned VR lightsaber battler, launches for free today for HTC Vive.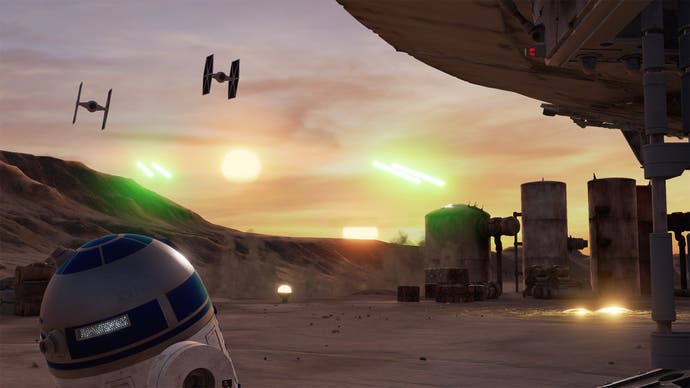 The "cinematic virtual reality experiment", as it has been dubbed, was shown off over the weekend at the Star Wars Celebration expo (although has been talked of before).
In it, players are handed a lightsabre by R2D2 and told to hold off waves of Imperial troops while the Millennium Falcon readies its escape.
Trials on Tatooine certainly looks the business - you can see a trailer of it below - but this shouldn't come as much of a surprise: it was built by Lucasfilm and Industrial Light & Magic.
If you missed the other Star Wars news from over the weekend, then here's a quick reminder: Chewbacca and Bossk are headed to Star Wars Battlefront's penultimate DLC, set on the Death Star, while the final DLC will be based around the upcoming Rogue One film.
Additionally, we heard that Amy Hennig's upcoming Uncharted-style Star Wars game would likely have multiple protagonists.
And away from the world of games, Grand Admiral Thrawn is back in Star Wars canon. We're pretty pumped about that too.