It sounds like Amy Hennig's Star Wars game will have multiple protagonists
While it looks like it'll be set during the original trilogy.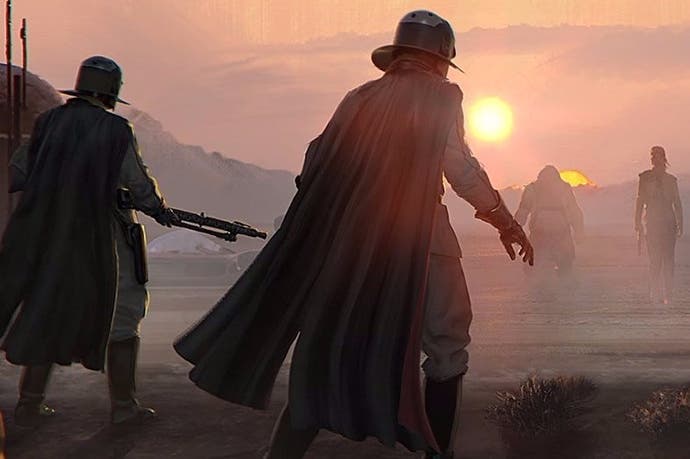 Amy Hennig has just spoken in public for the first time about the Star Wars game she's making at Visceral and.... Well, she didn't reveal too much, which is understandable given the game's 2018 release date, but a few small details could be gleaned from what was said at a panel during this year's Star Wars Celebration.
Firstly, it sounds very much like Visceral's Star Wars game - which is yet to receive a proper title - will feature multiple protagonists. Hennig, who was head writer on the Uncharted series, spoke about the 'breezy urgency' that defines the matinee movies that inspired Nathan Drake, and how the world of Star Wars differs from those.
"We're creating an all-new Star Wars story with new characters, and it's important that we honour it," she said. "We want you to finish playing the game and feel like you just saw a really good Star Wars movie." Hennig has taken inspiration from another Lucasfilm property before, of course, with Indiana Jones seeping into the style and tone of Uncharted, but while Visceral's game may be similar to Naughty Dog's series it looks like it'll add its own flavour.
"The difference between Star Wars and Indiana Jones is that there aren't side characters, there are co-protagonists, and so the same thing is true of our game," Hennig said. "They only escape the Death Star because everyone does their part in parallel. The challenge for us then is how do we enable that in gameplay."
Concept art shown at the panel also seemed to suggest the game will take place during the original trilogy - a classic Imperial Star Destroyer could be seen in one shot, in which traditional stormtroopers overlooked a dusky palace while two characters indulged in Uncharted-style traversal beneath them.
All that's been revealed about Hennig's Star Wars game to date was a brief teaser at EA's event held during this year's E3, which employed a third-person perspective familiar from the Uncharted series - and, indeed, the 1313 Star Wars game that was canned in 2013. It might be some time until we hear more, too, with Hennig saying she's going dark for a while after her appearance at the panel.