Total War Arena shuts down February 2019
Ceasefire.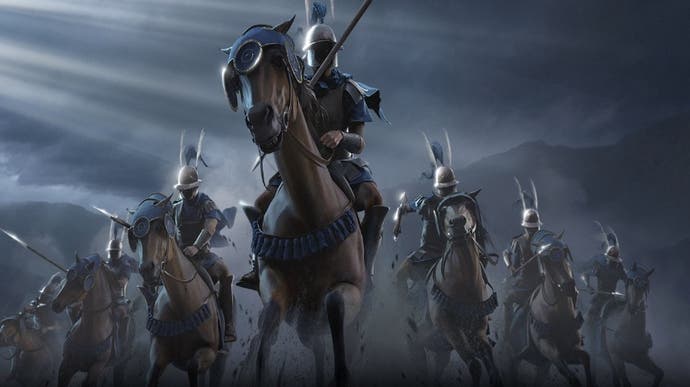 Total War: Arena shuts down in February 2019.
The free-to-play take on Creative Assembly's Total War series, which was published with World of Tanks maker Wargaming, closed because its open beta test "did not meet all our expectations", Creative Assembly's Joshua Williams said in a post on the Total War website.
"Unfortunately, during the open beta, the game didn't meet the expectations either Wargaming or Creative Assembly had for the title, and it was decided to bring development to an end," reads the statement.
Creative Assembly didn't state it outright, but it sounds like the game failed to attract enough players to justify launching it proper.
"I would like to take a moment to thank the Arena team, who have poured their heart and soul into this game's development and are just as disappointed by this as you," Williams said.
It doesn't sound like there will be layoffs at Creative Assembly, either. The Arena team will continue working on Total War, and Arena's technological advancements will "continue to be a part of Total War development going forward", Creative Assembly said.
As a thank you, four pieces of Total War content are being made available for free from the Wargaming Game Center. These are Total War: Medieval 2 - Definitive Edition, Hannibal at the Gates (Total War: Rome 2 DLC), Age of Charlemagne (Total War: Attila DLC) and Grim and the Grave (Total War: Warhammer DLC).
Wargaming is also offering 30 days of Premium Account time to those who put in 100 or more battles in Arena during the open beta. As you'd expect, real-money purchasing and registration of new accounts is now disabled, although existing players can keep on playing until the servers shut down at 10am on 22nd February 2019. There's a new patch out now designed to help people find matches even in the event of low player population.
Total War: Arena was the first free-to-play game in the Total War series, and focused on online multiplayer, fusing the real-time strategy the series is known for with multiplayer online battle arena (MOBA) elements. It saw 10v10 battles, with each player controlling three units.
Despite this closure, there's a lot going on in the world of Total War, and Creative Assembly in general. Total War: Three Kingdoms and the expected Total War: Warhammer 3 are coming down the pipe, as is a new shooter.
Does this mean Creative Assembly is moving away from multiplayer-focused games?
"Not at all," Creative Assembly said. "Creative Assembly is still committed to exploring high-quality multiplayer experiences and will continue to do so."