Tomb Raider multiplayer counts for a quarter of game's Achievements
You'll need to reach level 60 to get them all.
The upcoming Tomb Raider reboot will require you to venture into the game's multiplayer mode for a quarter of the game's Achievements.
To fully complete the title you will need to rank up to level 60 in multiplayer, unlocking the "True Commitment" award worth 30 Gamerscore, a list acquired by X360A has revealed.
Trophies for the PlayStation 3 version of the game are, presumably, identical.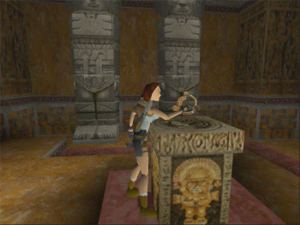 There are other multiplayer awards for winning matches in every mode, reviving teammates, being the sole survivor on your team and purchasing all upgrades and characters.
In total, the multiplayer portion counts for 250G of the game's total 1000G.
Multiplayer Achievements are, historically, not well received by fans - citing the need to rely on Online Passes and the continued availability of servers to earn 1000G or the PS3's Platinum Trophy for their games.
Tomb Raider's online offering (which does not require an Online Pass) is the first competitive multiplayer mode in the series, and is being developed separately from single-player studio Crystal Dynamics by Deus Ex: Human Revolution outfit Eidos Montreal.
Reaction to it has been mixed. We got our first glimpse of how it looks earlier this month.