Tomb Raider: Definitive Edition for PS4 spotted on Amazon Italy
UPDATE: Will be a VGX reveal, Square Enix hints.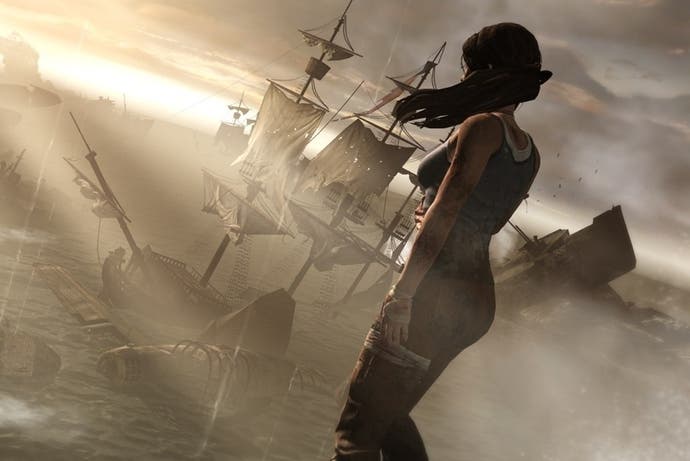 UPDATE: Square Enix has finally responded to reports of a next-gen Tomb Raider port for PlayStation 4 and Xbox One, and hinted that its reveal will take place at this year's VGX (formerly VGA) Awards.
"It's so hard to keep a secret these days!" the publisher told IGN. "We appreciate all of the enthusiasm, however we don't have any details to share just yet. That said, we highly recommend you keep an eye on any major gaming events happening in early December."
The VGX Awards will take place late on 7th December, and Eurogamer will have live coverage.
ORIGINAL STORY: This year's Tomb Raider reboot may be coming to PS4 and Xbox One if a listing on Amazon Italy is accurate.
Tomb Raider: Definitive Edition is currently listed on the retailer's site for a 24th January release date on PS4, while a second listing maintains the "next-gen" moniker in its description, though no console is named. While this could mean the Wii U, it seems far more likely that this is referring to the Xbox One.
According to Amazon Italy's [translated] description, this Definitive Edition will contain all of the game's DLC and Amazon pre-orders include an exclusive art book.
I've requested confirmation about these next-gen versions from publisher Square-Enix and will update as I hear more.