THQ hit with class-action lawsuit over uDraw debacle
Accused of distributing "materially false and misleading statements."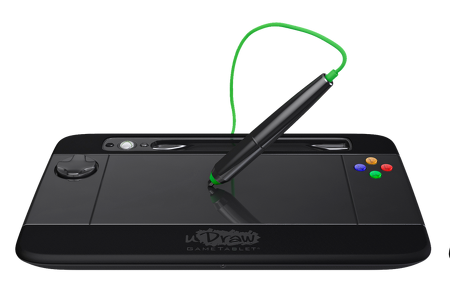 THQ faces a class-action lawsuit after allegedly misleading its shareholders regarding its failed uDraw peripheral.
The publisher has been accused of violating the Securities Exchange Act of 1934 by distributing "materially false and misleading statements," according to a report by GamesIndustry International. The complaint was filed in the US District Court for the Central District of California by shareholder rights firm Robbins Umeda LLP on behalf of THQ's shareholders.
Purportedly, THQ ignored the following: "(a) that demand for the Company's uDraw was well below internal expectations and the Company would have to take back, or provide price protection, on hundreds of thousands of uDraw units that it had sold; (b) that the uDraw for the Microsoft Xbox 360 and Sony PlayStation 3 was a failure and not being purchased by owners of those gaming systems; and (c) as a result of the foregoing, defendants lacked a reasonable basis for their positive statements about the Company and its prospects."
If successful, the suit would compensate all shareholders who invested during the period covered by the lawsuit.
The uDraw peripheral fell $100 million short of the publisher's expectations, with a whopping 1.4 million units left unsold.
THQ CFO Paul Pucino singled out uDraw as the company's Achilles' heel a few months back during an investor Q&A.
"From a contribution margin perspective, we would have doubled the profitability in the quarter were it not for uDraw. So it was something in excess of $30 million in operating loss in the quarter as a result of uDraw."
This could be the latest in a long line of financial difficulties for THQ, which is in danger of being delisted from Nasdaq unless stockholders approve a reverse split at the company's next shareholder's meeting 29th June.