THQ details full extent of uDraw disaster
1.4m unsold units adds up to $100m revenue shortfall.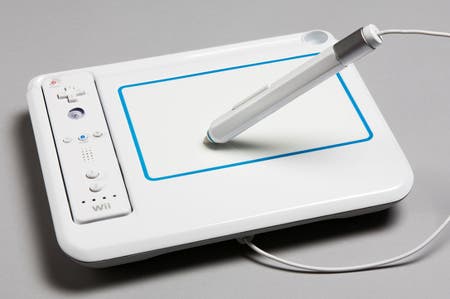 Revenue from the PlayStation 3 and Xbox 360 versions of THQ's uDraw tablet peripheral was a staggering $100 million below the publisher's expectations.
Speaking during an investor Q&A earlier today, CFO Paul Pucino revealed that the publisher has around 1.4 million unsold units collecting dust in its inventory.
"Revenues were lower by about $100 million," admitted Pucino.
"Where that $100m comes from is we have about 1.4 million units still in inventory that we haven't sold that we planned on selling. If you think about an average price of about $56 or so, that accounted for a shortfall of about $80 million.
"Then the million or so units that we did sell-in we had to sell at a lower price. That, coupled with software sales that are associated with uDraw being lower as well, totals about $100 million.
"From a contribution margin perspective, we would have doubled the profitability in the quarter were it not for uDraw. So it was something in excess of $30 million in operating loss in the quarter as a result of uDraw."
Ouch.
As detailed earlier today, the publisher has announced a company-wide loss of $55.9 million for the quarter.
THQ originally launched uDraw on Wii in November 2010, picking up in excess of a million sales over the subsequent holiday period.
It then attempted to replicate that success late last year with PS3 and Xbox 360 SKUs.
Last month it confirmed it had made 30 staff redundant at developer Play THQ following disappointing sales of the HD release.
Perhaps unsurprisingly, it has no plans to carry on with the brand in the future.