THQ promises it has "adequate resources" to deliver busy 2014 slate
Dark Millenium Online alive, six unannounced core titles coming.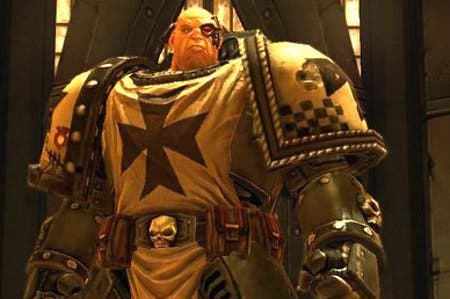 UPDATE: THQ boss Brian Farrell has offered further detail on the Dark Millenium situation during an investor call. While the game is still on its release slate, the publisher is currently looking for a "partner" to help complete the title.
ORIGINAL STORY: A bullish THQ has detailed a busy release slate for fiscal year 2014, following weeks of speculation over its faltering financial health.
Reports last month suggested that it was planning to cancel development on all projects scheduled for 2014 or beyond in preparation for a buy-out.
However, its latest quarterly financial report, released earlier today, insisted otherwise.
Contrary to recent speculation, Dark Millenium Online is still scheduled to launch in "fiscal 2014 and beyond", along with Guillermo del Toro's survival horror Insane, Homefront 2, an unnamed shooter from original Left 4 Dead studio Turtle Rock, a new game from Assassin's Creed creator Patrice Désilets and "four unannounced core titles".
It also promised another two unannounced core titles for fiscal 2013.
As expected, its figures for the last quarter were none too rosy, with the publisher reporting a loss of $55.9million, compared to a loss of $14.9 over the same period last year.
The two bright spots were Saints Row: The Third and WWE 12. The former has shipped 3.8 million to date while the latter has managed 2 million.
"Sales of the uDraw GameTablet and related software, and other titles in the kids, family and casual category were far weaker than anticipated, substantially reducing our financial results for the quarter," said CEO Brian Farrell.
"We have since concluded an extensive review of our operations to realign our business, focusing on our key franchises with the most potential.
"We are implementing a plan to bring costs in line with our lower anticipated level of revenue. With our focused product plan, leaner cost structure, cash balance, and existing credit facility, we believe the company has adequate resources to execute on our plan and deliver on our strong multi-year pipeline of games."
As reported yesterday, it's made 240 staff redundant in a restructuring drive and plans to focus on core IP rather than licensed kids titles.