Those who manage to get into the Phantasy Star Online 2 beta can watch a Sonic movie trailer in the lobby
Gotta go phast.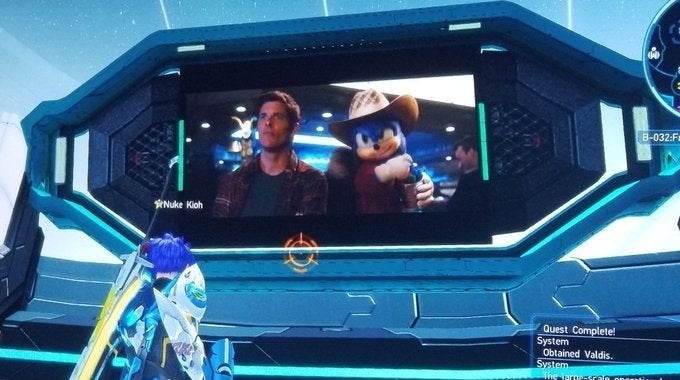 Phantasy Star Online 2 launched in North America yesterday on Xbox One in beta form - and its servers were quickly crippled by the huge number of people trying to play.
As excited fans struggled to get into the game, Phantasy Star Online 2 began trending on Twitter.
Eventually the official Phantasy Star Online 2 Twitter account explained that Sega's online multiplayer sci-fi game, which first launched in Japan nearly eight years ago, was trampled by fans.
Brilliantly, those who do manage to get into Phantasy Star Online 2 can watch a trailer for the soon-to-be released Sonic movie, which plays on screens in the ark lobby.
Here's the new Sonic movie trailer, if you haven't seen it already:
Servers are back up (at the time of this article's publication people are streaming the game). The closed beta test ends today, Saturday 8th February at 11.59 PST (that's 8am Sunday in the UK).
If you're wondering how the game looks, the video below two-and-a-half hours of gameplay from the beta.
There's no word yet on access for European players, although an open beta test is planned.