This Western Digital 500GB NVMe SSD is down to £70
An excellent value speedy storage upgrade for your PC.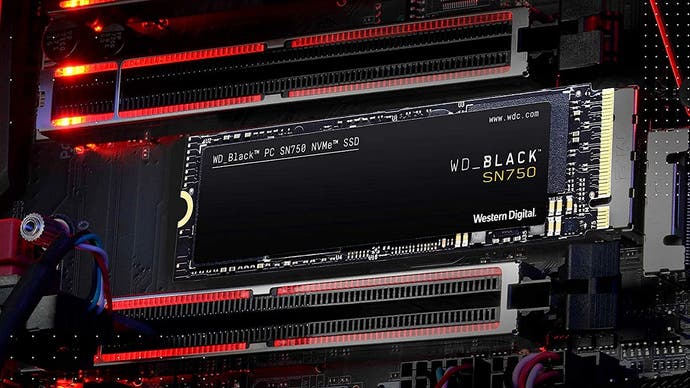 Another round of offers are live on a number of Western Digital SSDs over at Amazon UK, offering a couple of decent savings on NVMe drives in particular.
The best of the lot is this 500GB WD Black SN750 NVMe SSD for £69.99. Offering up to 3,470MB/s sequential read and up to 3,000MB/s sequential writes speeds it'll massively improve load times for Windows, games and other applications on your PC compared to a mechanical drive. It also comes well recommended in Digital Foundry's top picks of the best SSD for gaming.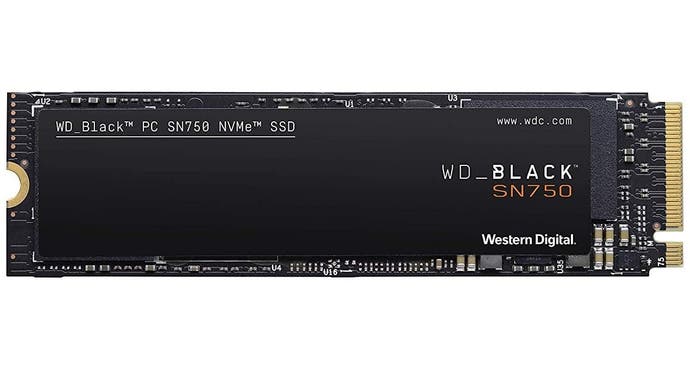 You can also find the smaller 250GB WD Blue SN550 NVMe SSD reduced to just £44.99. It's much cheaper not just because of the reduction in size but also due to the drive's slower read and write speeds compared to the WD Black. Still, it's much faster than a standard SSD and the perfect choice if you're looking for a cheaper according to Digital Foundry.
At this size, it might just be enough for your OS install and a couple of your most played games (or just Modern Warfare). For something a bit more forgiving and future proof then the WD Black is the one to go for instead.
And before we get ahead of ourselves, while the PS5 will support NVMe drives as expandable storage, neither of these drives will be compatible with Sony's new console. They do not reach the performance levels required, so don't pick up one now thinking you'll be able to give yourself a storage boost from day one. Instead, you'll need to wait for the new NVMe drives to be released or for Sony to announce a list of compatible hardware. Would be nice if they got round to announcing PS5 pre-order info first, though. Maybe tomorrow?
---
After more top gaming offers? You can find loads over at Jelly Deals. Join us to find the best SD card for Nintendo Switch, our picks for the best PS4 external hard drive or where to find the best Xbox Game Pass Ultimate deal.
---
Now, if you don't have an NVMe slot on your motherboard, you can instead take a look at the WD Blue 3D SSDs on offer. However, I'd say that neither of them should really be considered a great deal at their current prices. The 1TB version has been slightly less at £85 last month, while the 4TB one has also been recently seen at £360. Not massive differences, but still enough to put you off an impulse purchase.
Expect these offers to be around for the rest of the week.