This is what PS4 arcade shooter Galak-Z looks like
17-Bit streams 30 minutes of gameplay.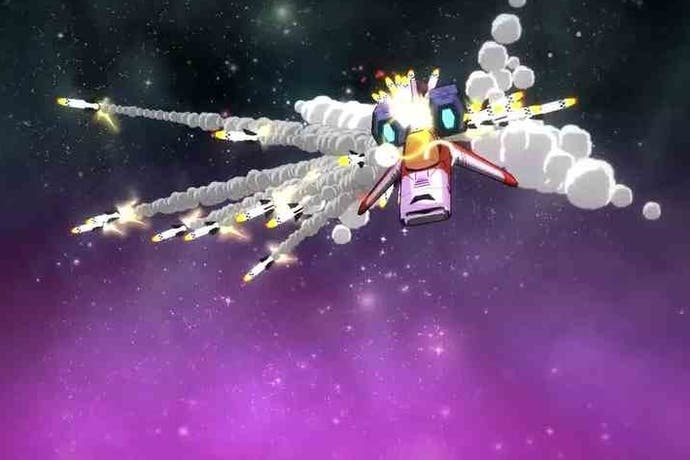 Developer 17-Bit has published a new video showing Galak-Z The Dimensional gameplay.
As part of Raptr's Extra Life charity stream on Twitch, 17-Bit boss Jake Kazdal streamed just over 30 minutes of gameplay from the old-school anime-inspired side-scrolling open world procedurally-generated arcade shooter. Phew!
Galak-Z The Dimensional was announced at E3 in June as a timed PS4 exclusive, then was playable at PAX Prime. There's no release date yet, but 17-Bit, which created Microsoft cross-platform game Skulls of the Shogun, is around halfway through development of Galak-Z.