Galak-Z launches on Steam next week
Space seed.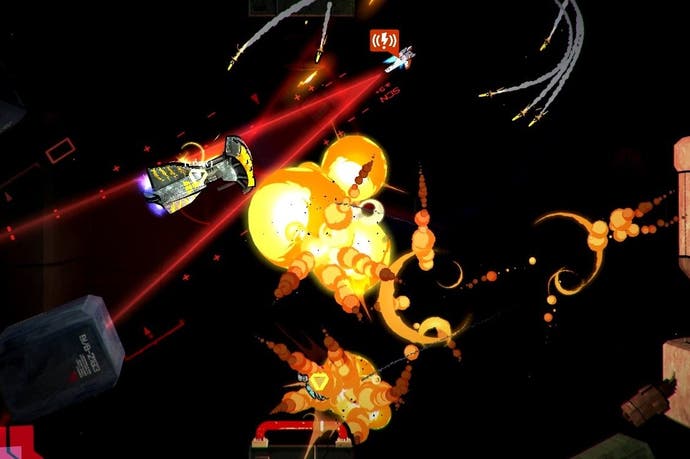 Space-faring roguelike Galak-Z: The Dimensional is coming to Steam on 29th October, developer 17-Bit has announced.
Until now, Galak-Z has been a PS4-exclusive as the planned Vita version was canned.
Developed as a "love letter to 80's anime and shooting games", Galak-Z is a little like Spelunky reimagined as a 2D space-shooter. There's also a fair bit of stealth in it as you carefully comb the cosmos, trying not to get engage with enemy crafts or giant insects.
"Galak-Z's highs and lows are beguiling, its design is elegant, and there's a great deal of appeal in its single-minded vision," wrote Eurogamer regular Simon Parkin upon recommending it in his Galak-Z review. "But few will earn the chance to see all that it has to offer," he warned.
A mobile adaptation of Galak-Z is currently in the works. It will be released in 2016 as Galak-Z: Variant Mobile.