These games are free for PS+ subscribers in January 2021
Watch out, boy, she'll chew you up.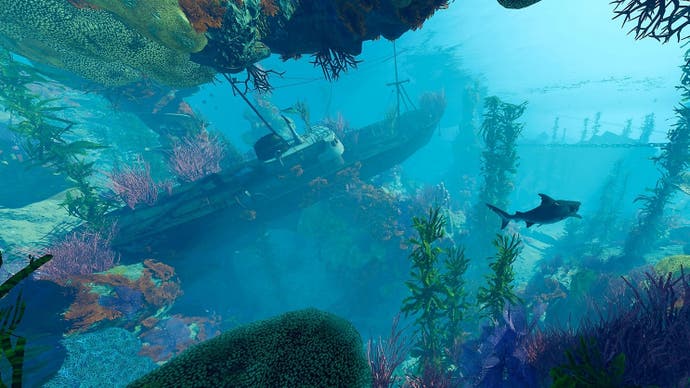 Sony has revealed the next set of freebies coming to PlayStation Plus subscribers in January 2021: Maneater, Shadow of the Tomb Raider, and GreedFall.
While the latter two are optimised for PS4, the former is the PS5 version, so the "PlayStation Plus benefit [is] not applicable for Maneater on PS4", apparently.
"PlayStation Plus starts 2021 with a bang. PlayStation Plus members will receive two PS4 titles - action-adventure Shadow of the Tomb Raider and action RPG Greedfall - on Tuesday January 5," wrote SIE's Adam Michel on the official PS Blog.
"On the same day, PS5 owners with a PlayStation Plus membership can play a terrifying apex predator in the open world (sea?) RPG Maneater."
If you've recently bought the PS5 version of Maneater - and by recently bought, we're talking the last few weeks - it appears that Sony is issuing auto-refunds.
"Bought Maneater last month. Turned on PS5 to notice they are refunding me," u/BraeWhyit stated on Reddit. The statement from Sony reportedly said: "As a subscriber of PlayStation Plus, we will refund the purchase price of this product to your PlayStation store wallet as this is a PlayStation Plus monthly game. This will not affect your ability to play the game as we have not removed the game from your library".
There's seemingly no such similar deal for anyone who's recently purchased Shadow of the Tomb Raider or GreedFall, though.
The games will be available to download from Tuesday 4th January, which is when the current crop of freebies - Just Cause 4, Worms Rumble, Rocket Arena, and Bugsnax - are removed from the promotion.