These are the platforms you can play FIFA 15 on
Wii, Vita and 3DS included. Not Wii U.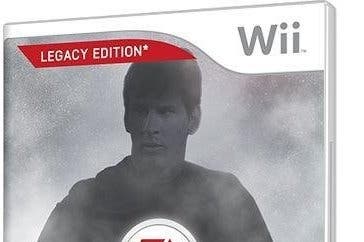 EA has released the full list of platforms you'll be able to play FIFA 15 on when it launches this September.
There's the shiny PC, PlayStation 4 and Xbox One versions of course, the ones EA has been publicly demoing and which we've played.
But there's also last-gen versions for PlayStation 3 and Xbox 360, handheld versions for 3DS and PlayStation Vita, and even a version for Wii.
EA lists these other platforms as getting "a version of FIFA 15", rather than the full experience it has been showing off, and notes that "not all game features are available on all gaming platforms".
As expected, there's no Wii U edition.
Overall, the list of platforms is similar to last year, save for the inclusion of mobile platforms and a version for PlayStation 2 - for which FIFA had released every year since 2000.
PS3 and Xbox 360 versions of FIFA 14 had a number of differences from their counterparts for newer consoles - gameplay-wise, as well as graphical. Last year's Vita version of the series came under fire, meanwhile, for being the second reskinned version of the FIFA title that launched with the handheld back in 2012.
Boxart shows 3DS, Vita and Wii titles specifically labelled as a "Legacy Edition" of the game, but it's unclear what differences these titles will have.