UK's first eSports arena opens in London next month
GG.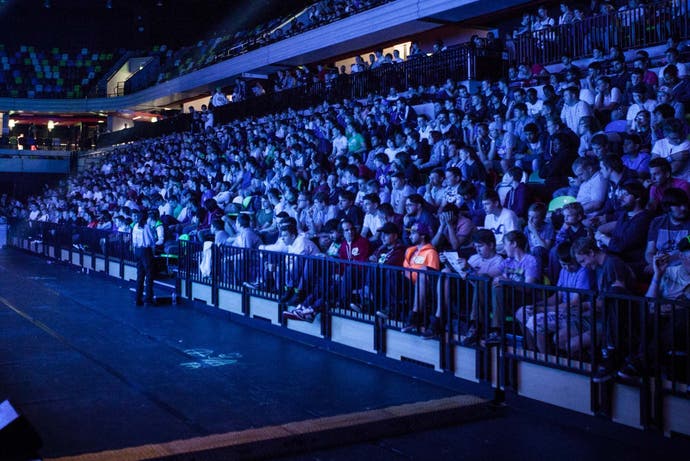 While eSports is big business in North America and East Asia, where thousands pack out stadiums to watch professional gamers compete at live events, in the UK it's fair to say eSports has yet to take off in a live setting at least.
But in March UK eSports will take its first step on the long road live event success with the opening of our first eSports arena.
VUE cinemas has partnered with Gfinity to transform part of the Vue Fulham Broadway multiplex into a dedicated 600 person eSports venue to be called the Gfinity Arena.
The venue can accommodate more than 1000 people over the course of a weekend, and more than 25,000 throughout a season. It includes a player lounge for up to 50 gamers, Gfinity's own entrances, a ticketing hall, automated ticket machines and confectionery stall.
The Gfinity Arenas is set to open its doors in March for the start of what's called the 2015 Gfinity Championships. Games due to be played include Blizzard's Hearthstone, EA's FIFA and Valve's first-person shooter Counter-Strike: Global Offensive. Over $500,000 in prize money has been earmarked.
The move follows an eSports event last year at the Copperbox Arena in London's Olympic Park, which attracted 4000 spectators.