EA adds England legend Bobby Moore to FIFA 15
They think it's all over...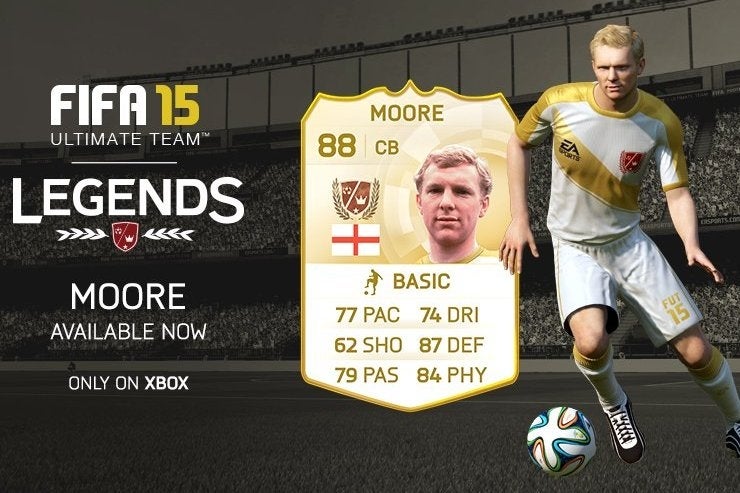 England legend Bobby Moore finally comes to FIFA 15 tonight.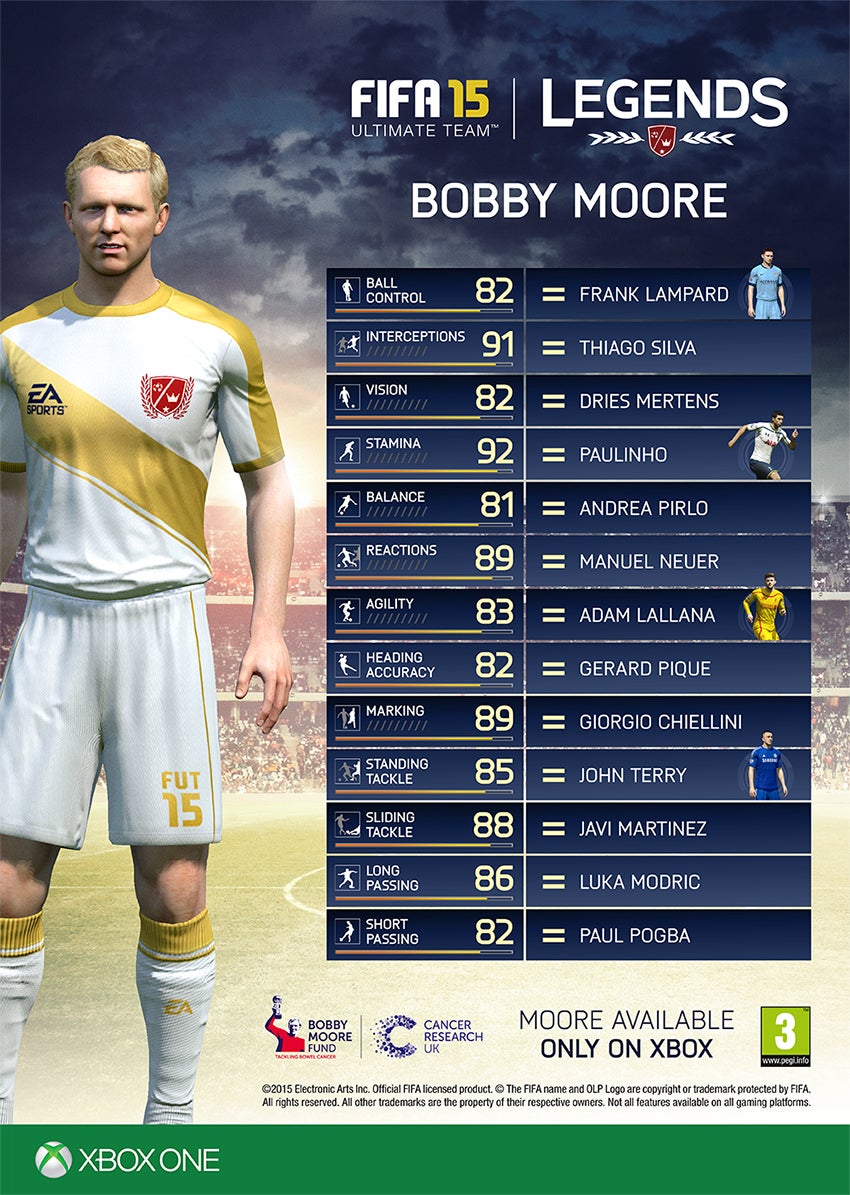 The World Cup winning captain will be available from 6pm today as part of FIFA 15 Ultimate Team Legends. FUT Legends is exclusive to the Xbox versions of the game.
Centre back Moore, who famously captained England during their 1966 World Cup triumph, is rated 88 overall by EA Sports. That's two points above Manchester City's Vincent Kompany, but one below Real Madrid's Sergio Ramos and PSG's Thiago Silva. EA put out an infographic comparing Moore's various statistics to those of current players in the game.
EA Sports worked with the Moore's widow Stephanie Moore on his inclusion in the game. Moore died of cancer in 1993 aged 51.
"We were delighted to work with EA Sports to continue Bobby's legacy through FIFA 15 Ultimate Team Legends, Stephanie Moore said.
"They're helping us raise much needed funds for the Bobby Moore Fund and by comparing Bobby's statistics to current players, we're showing youngsters what made Bobby one of England's all-time greats."