Bah! EA patched out that hilarious FIFA 15 bug
That made all the players race towards the centre circle.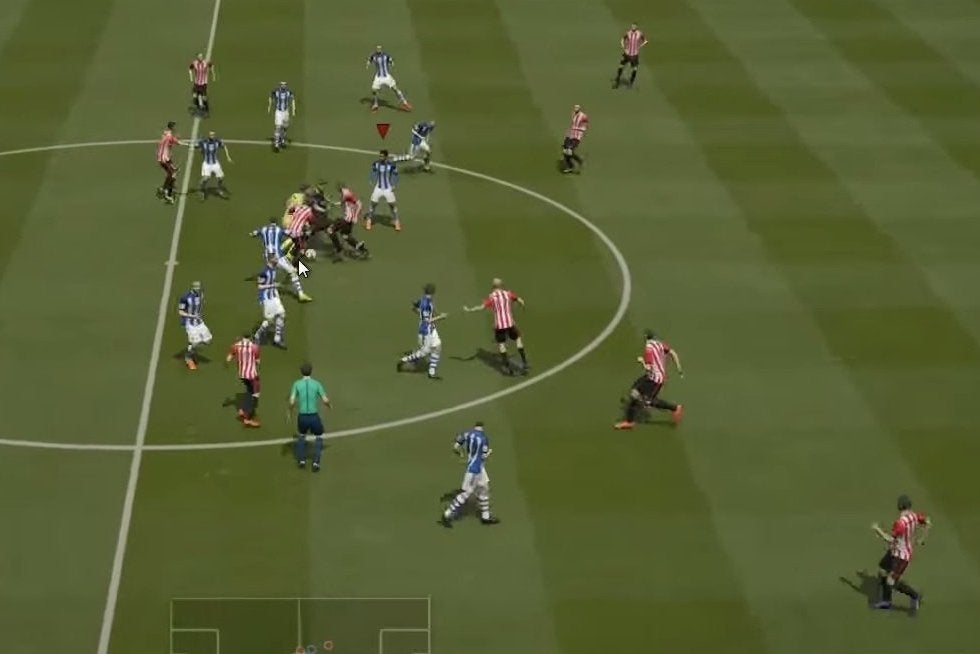 Remember that FIFA 15 bug that made all the players - goalkeepers included - race towards the centre circle after kick-off? EA has patched it out.
The bug, which we reported on last month, was squashed by a patch issued to the PC version of the game yesterday.
Shame. The bug, which you can see in the video below, looked like fun!
The patch fixes a number of problems:
Added the latency indicator to FIFA 15 Ultimate Team so fans can view health of connection before entering an online match.
Improved set-piece cameras in Online Seasons for Guest players.
Corrected home crowds in Match Day Live matches.
Fixed occurrences where the player would be unable to progress at the end of a FUT match due to the post-match menus not appearing.
Fix to hospitality upgrades in Career Mode and Pro Clubs.
Addressed exploit where players could infinitely switch kick-takers on set-pieces.
Fixed occurrence where changes to the Subs and/or Reserves are not brought into Season matches.
Fixed issue where non-user controlled players run to the kick-off circle at the start of a match. (PC Only)
Fixed occurrences where players couldn't progress through the Virtual Pro creation. (PC only)
A similar update will be released for the PlayStation 4 and Xbox One versions in the near future, EA added.