There was a canned third-person Call of Duty game set in Vietnam
Project ditched to get Modern Warfare 3 finished.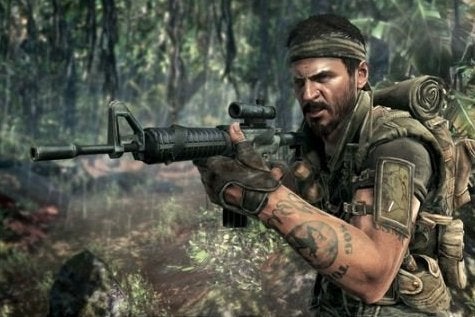 Call of Duty: Advanced Warfare developer Sledgehammer Games was at one point working on a Vietnam-set entry in the series.
The untitled shooter was in development for "at least six to eight months", studio founder Glen Schofield told Game Informer, and would have shaken up the series by being set in the third-person.
Schofield and fellow founder Michael Condrey had previously worked at Visceral Games on the original Dead Space, and hoped to inject some of that game's atmosphere into Call of Duty.
Enemy-filled space stations and cramped corridors would have been replaced by guerilla warfare in dark, dense jungle environments, with sections set in underground tunnels.
"We were definitely getting some Dead Space moments," Schofield explained. "I don't mean that from sci-fi, I mean that was a war that was scary for the [American soldiers]. They didn't know if in the jungle there was a booby trap, or what was in those tunnels. And there were thousands of miles of tunnel underground. It was a hidden war."
But Sledgehammer pulled the plug on the project when it became clear that Modern Warfare 3 developer Infinity Ward would need help finishing that game on time.
"Let's be frank, Infinity Ward was going through some transition," Condrey said, referencing the troubled departure of studio founders Jason West and Vince Zampella. "We were growing with a triple-A team here, and the chance to work on the biggest game at that time and this fiction and space was super exciting for us.
"We would've loved to have made [the third-person Call of Duty]. It was in a space that we enjoyed, but how does anything compare to the first-person blockbuster release of 2011?"