The Wolf Among Us Xbox 360 Season Passes aren't working
UPDATE: Microsoft has distributed download codes to those affected.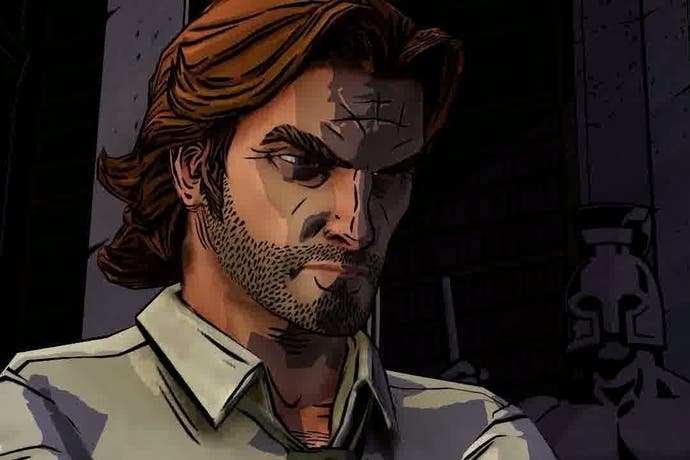 UPDATE 7/2/2014 12.30am: Microsoft has distributed download codes for The Wolf Among Us Episode Two to all Season Pass holders.
Our Tom Phillips just received one as a message on his Xbox 360 and based on the Telltale forums it looks like everyone else has too. Season Pass bearers, have you received yours yet?
ORIGINAL STORY 5/2/2014 9.32pm: A legion of Telltale fans have been sorely disappointed to realise their Season Passes for The Wolf Among Us on Xbox 360 aren't working.
Instead, Season Pass holders aren't given the option to download the second episode of Telltale's Fables-based series for free. Some opt to purchase it in hopes that the supposed fee will be waived, but end up getting charged the £3.99 / $4.99 anyway. Worse, some purchase the second episode in-game and don't even realise they're being charged.
A lengthy thread has been started about this on the Telltale forums where the developer has stated that it's an issue with Microsoft.
"We are aware of the issue on Xbox Live Marketplace affecting Season Pass owners of The Wolf Among Us where the user is still prompted to purchase Episode 2 even though they own the Season Pass," Telltale said. "There appears to be an issue on Xbox Live affecting multiple titles with DLC offerings and Microsoft is actively working to resolve the issue. We apologise for the inconvenience and are hopeful it will be resolved soon."
Indeed the Xbox Support Twitter account is adamant that it's "looking into this issue" and that its teams "are working to resolve this issue as quickly as possible."
Microsoft has since issued Eurogamer the following statement:
"Some Xbox Live members may be experiencing temporary service issues with downloading season two of 'The Wolf Among Us.' Our engineering teams are working to fix the problem. In the meantime, our apologies for the interruption."
This situation follows The Wolf Among Us Episode 2's delay in which it followed the premiere by a lengthy four months, something Telltale does not anticipate happening again.