The Walking Dead: Michonne concludes next week
Now bring on Season Three.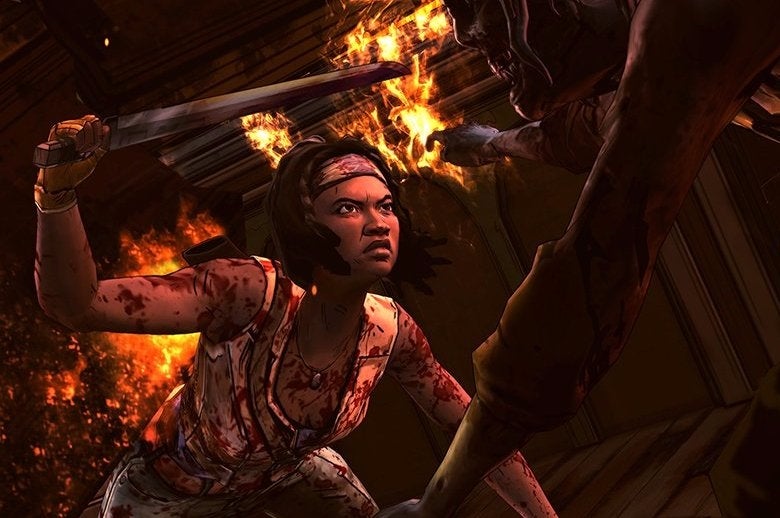 The Walking Dead: Michonne, Telltale's standalone spin-off of Robert Kirkman's zombie apocalypse series, will launch its final episode, What We Deserve, on 26th April for PS4, Xbox One, PS3, Xbox 360, PC and Mac, along with iOS and Android devices.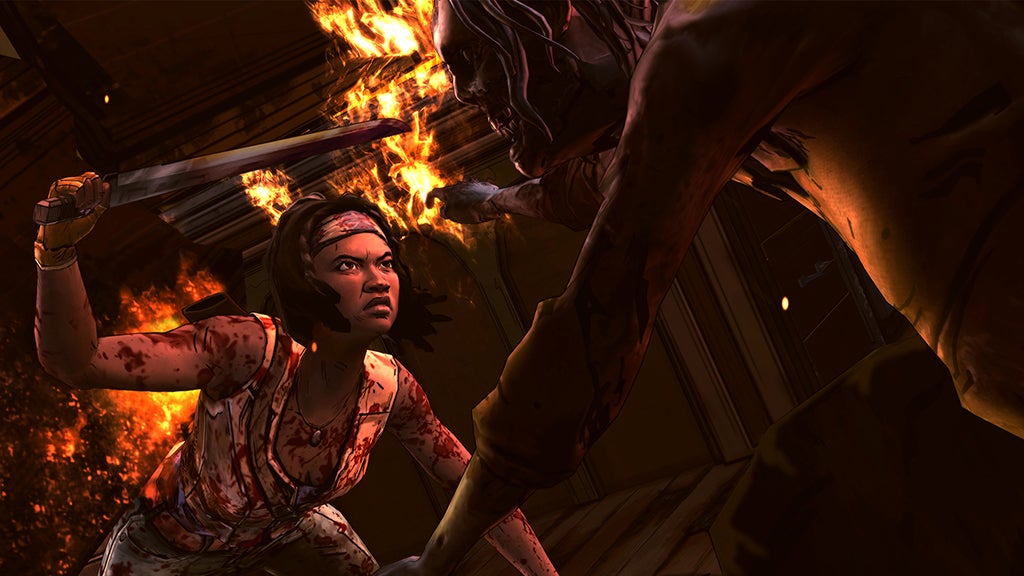 This concluding chapter focuses on Michonne as she tries to protect an innocent family from bandits while wrestling with her own tragic past. Zombies will also factor into her stress on some level.
I found The Walking Dead: Michonne's first episode to be a little underwhelming, but showing promise. It traded the grounded familial dynamics of the previous seasons for a moody mystery about a loner getting into dicey situations with strangers.
"That The Walking Dead: Michonne creates such a palpable sense of paranoia is impressive, but it's at the cost of actually giving a damn about anyone," I wrote in my The Walking Dead: Michonne impressions.
Here's a spoiler heavy trailer showing all the major choices from Episode Two.