The Walking Dead EU PSN release date, price announced
Episode one out on Wednesday.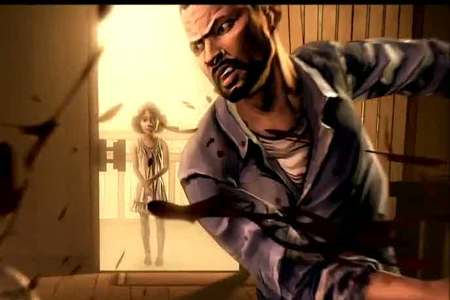 The first episode of Telltale's five part episodic series based on Robert Kirkman's The Walking Dead launches on the EU PlayStation Store this Wednesday, 25th April.
Each episode costs €4.99 / £3.99. You can pre-purchase the entire season for €19.99 / £15.99. Do so and you'll get an exclusive PS3 premium theme.
The first episode is called A New Day, and will be followed by more episodes roughly a month after the prevous one.
Telltale writer and designer Jake Rodkin wrote on the EU PlayStation Blog that The Walking Dead is "darker and more violent" than anything the studio has done before. You play Lee Everett - not Deputy Sheriff Rick Grimes - but he exists in the same world and roughly the same geographical location as Rick. Indeed the story begins when Rick is still in a coma.
Telltale and Kirkman decided to tell a new story because they figured most fans of the series would know what would come next had they re-told Rick's story. "A new story, with a new lead character, means that we're free to create new and exciting scenarios and that we can add to the back-story of characters and locations seen in the comics," Rodkin said.