The Walking Dead coming to retail in early December
i.e. the season will wrap up by then.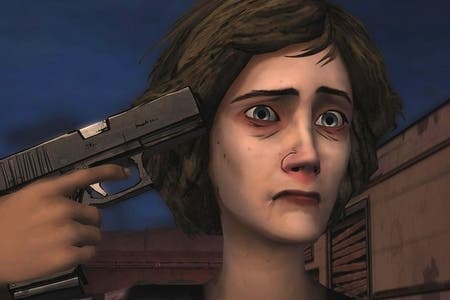 Telltale Games' gripping episodic zombie series The Walking Dead is going to be collected in one complete retail package coming to Xbox 360 and PS3 in North America on 4th December.
The bundled release is heading to Europe too, even if no specific date has been announced.
This information comes from Telltale's official twitter account where the studio replied to a fan asking if the series would come out on a disc. "As a matter of fact, yes!" the studio replied. "Entire season on disc. Dec 4th in NA for Xbox 360 and PS3. EU dates TBA."
What's notable about this for European folk is it means the series will have wrapped up by then. So far each episode has been released close to two months apart, so it appears the next two chapters will be rolling in at an accelerated pace. That's great for us impatient types, but let's just hope these final two episodes - Around Every Corner and No Time Left - aren't rushed.
Now the question remains, how are they going to top that thing that happened in Episode 3? Because holy f*** was that brutal. You know what I'm talking about, people who've played it.