The Walking Dead Collector's Edition is a GameStop exclusive
Contains the first 48 issues of the comic.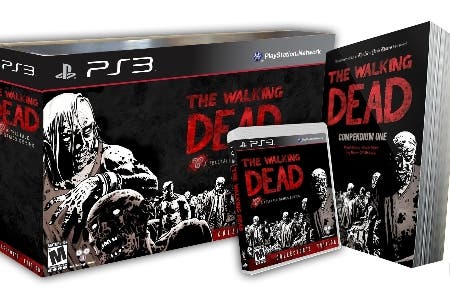 Telltale Games announced a GameStop exclusive Collector's Edition of its The Walking Dead retail bundle set for PS3 and Xbox 360 on 4th December in North America.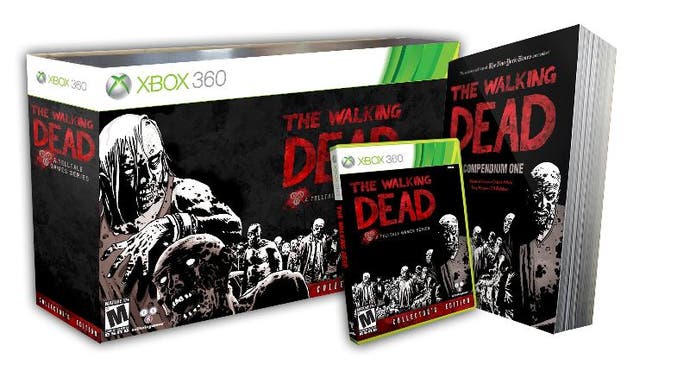 Available for pre-order only, the Collector's Edition retails at $69.99 and contains a Compendium consisting of the first 48 issues of The Walking Dead comic series as well as unique box art by series' artist Charlie Adlard.
The Compendium in and of itself retails for $59.99, though it can be purchased for much less. Sill, it's not a bad value for people who don't already own the game or the comics and like having physical copies of their media.
The Standard Edition of The Walking Dead will retail at $29.99 - $5 more than buying all five episodes individually online.
Either way, it's a fantastic game series and well worth playing in one form or another.
No European retail release has been confirmed at this time.