The Simpsons Arcade, Far Cry 2 headline PS Plus update
Plus, free Final Fantasy V, 50% off Rayman Origins.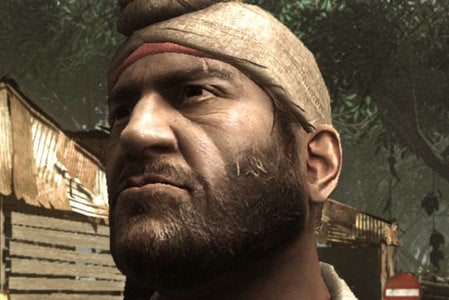 PlayStation Plus subscribers can pick up the impending re-release of 1991 coin-op classic The Simpsons Arcade free of charge for a limited time this month.
Konami's cartoon tie-in is available at no charge from 1st February to the end of the month.
It's a bumper few weeks for PS Plus members, with Far Cry 2 and Final Fantasy V among the other freebies up for grabs. There's also substantial savings to be had on Rayman Origins, Sonic Adventure and House of the Dead 3.
Here's the full list of offers, as seen on the PlayStation Blog:
From 1st February:
The Simpsons Arcade - 100 per cent off (you save £7.99/€9.99)
Final Fantasy V (PSone Classic) - 100 per cent off (you save £7.99/€9.99)
Hungry Giraffe (minis) - 100 per cent off (you save £2.49/€2.99)
Farm Frenzy (minis) - 100 per cent off (you save £2.49/€2.99)
Sonic Adventure - 50 per cent off (you save £3.15/€4.00)
Sonic Adventure DX Upgrade - 100 per cent off (you save £3.19/€3.99)
Rayman: Origins - 50 per cent off until 08/02/12 (you save £24.00/€30.00)
Second chance offer:
Sega Megadrive Classics: Sonic the Hedgehog - 100 per cent off; Sonic the Hedgehog 2 - 100 per cent off; Golden Axe - 100 per cent off; Streets of Rage 2 - 100 per cent off; Altered Beast - 100 per cent off; Comix Zone - 100 per cent off (you save £24.00/€30.00)
Jellybeans Dynamic Theme - 100 per cent off (you save £1.59/€1.99)
Skulls Dynamic Theme - 100 per cent off (you save £1.59/€1.99)
Rayman: Origins Globox Toe-Grab Avatar - 100 per cent off (you save £1.20/€1.50)
Rayman: Origins Darktoon Avatar - 100 per cent off (you save £1.20/€1.50)
Rayman: Origins Baby Dragon Avatar - 100 per cent off (you save £1.20/€1.50)
Still to come later this month:
Far Cry 2 - 100 per cent off from 14th to 22nd February (you save £15.99/€19.99)
Vandal Hearts: Flames of Judgment - 75 per cent off (you save £7.50/€9.75)
House of the Dead 3 (Move) - 30 per cent off for two weeks (you save £1.45/€1.79)
Splinter Cell, Splinter Cell: Pandora Tomorrow and Splinter Cell: Chaos Theory - 50 per cent off for one week (you save £12.00/€15.00)