The race to defeat Destiny's (new) toughest challenge begins
UPDATE: Six hours later, it's the end of Crota.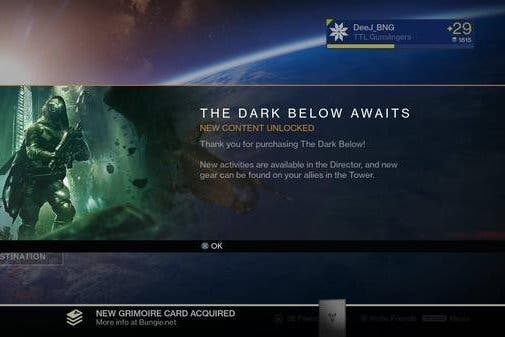 UPDATE: It took just six hours for a Destiny team to achieve the world first completion of the game's new raid, Crota's End.
Developer Bungie verified that Invigorate Gaming, which achieved the world first completion of the Vault of Glass raid on hard mode, downed Crota after just six hours of play.
The Dark Below expansion went live at 9am Uk time this morning. Well done!
ORIGINAL STORY: Bungie has just released The Dark Below expansion for its first-person shooter Destiny, and raiding groups are already hard at work attempting a "world first" completion.
The Dark Below contains a new Raid, called Crota's End, which replaces Vault of Glass as Destiny's hardest challenge. We won't spoil what Crota's End contains here, so watch the Twitch streams, below, at your own risk.
Established Destiny raiding groups have already mobilised. KingGothalion and crew are working their way through it now, as is StreamerHouse.
Destiny clan Primeguard completed Vault of Glass before any other group with a time of 10 hours, 42 minutes and 3 seconds. Primeguard also hopes to repeat the trick with Crota's End.
Bungie has said it will confirm the Crota's End world first completion using its User Research tools at 10am Pacific Time - that's 6pm UK time.
EXPANSION I ALERT: Confirmation of Crota's End world first completion will be ratified by Bungie User Research at 10 AM Pacific time.

— Bungie (@Bungie) December 9, 2014