The race to defeat Destiny's toughest challenge begins
UPDATE: We have a winner!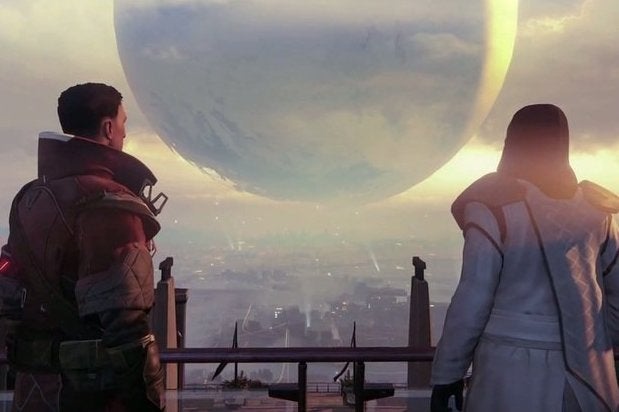 UPDATE: We have a winner! Destiny clan Primeguard completed Vault of Glass - the game's toughest encounter - before any other group with a time of 10 hours, 42 minutes and 3 seconds, scoring a "world first" in the process.
The high level raid went live at 10am UK time yesterday, and when it opened its doors a raft of fireteams went through in the hope of finishing it first.
Vault of Glass contains two hard-as-nails boss fights set across four encounters. Primeguard was a six-person team made up of three Titans, two Hunters and one Warlock. They died a combined total of 1606 times, but scored 5733 kills during the clear, making for a kill/death ratio average of 3.59.
Their average lifespan was 2 minutes, 22 seconds. Thanks to Destinydb for the stats.
Bungie acknowledged Primeguard's achievement in a tweet:
Primeguard's closest competition was itsDattos, which managed a completion time of 12 hours, 42 minutes and 52 seconds having started its attempt at 10am, too.
Here's a tweet from Primeguard, celebrating its achievement.
Destiny's Vault of Glass is the single most challenging and rewarding experience we have had as gamers. The rewards? #LOOT4DAYS

— Primeguard (@PrimeGuardHQ) September 16, 2014
What's next? Complete Vault of Glass on hard difficulty.
ORIGINAL STORY: Bungie has made Destiny's Raid available to play, and players are preparing to flood through its doors in an attempt to achieve a "world first" completion.
The raid is called Vault of Glass and is only available to characters level 26 or higher. It also requires six players, and remember: all must be friends; there's no matchmaking for the raid.
Bungie has described the Raid as the hardest challenge available in the online first-person shooter so far, but the rewards are tantalising: there's a raid set of gear up for grabs, as well as high level materials.
"Not everyone will qualify," Bungie said. "Among those who do, not everyone will succeed. To even approach this trial of teamwork and combat, the Guardians in your Fireteam will need to be Level 26.
"Bring with you a team that has made the commitment to work together. Configure your loadouts so that you are powerful together in a variety of ways. Communicate with each other. The Raid will demand that you operate as a team. Cooperation is the key to your success."
Bungie added that it is unlikely players will finish the raid in one sitting. Your progress will be saved for one week, but to resume your mission where you left off, you need to follow the same Fireteam leader.
Many of the attempts are being streamed via Twitch. We're following StreamerHouse, which is sorting its team out now, but there are others available.