The original Super Mario Bros. is getting the battle royale treatment
Coming to Switch Online members next month.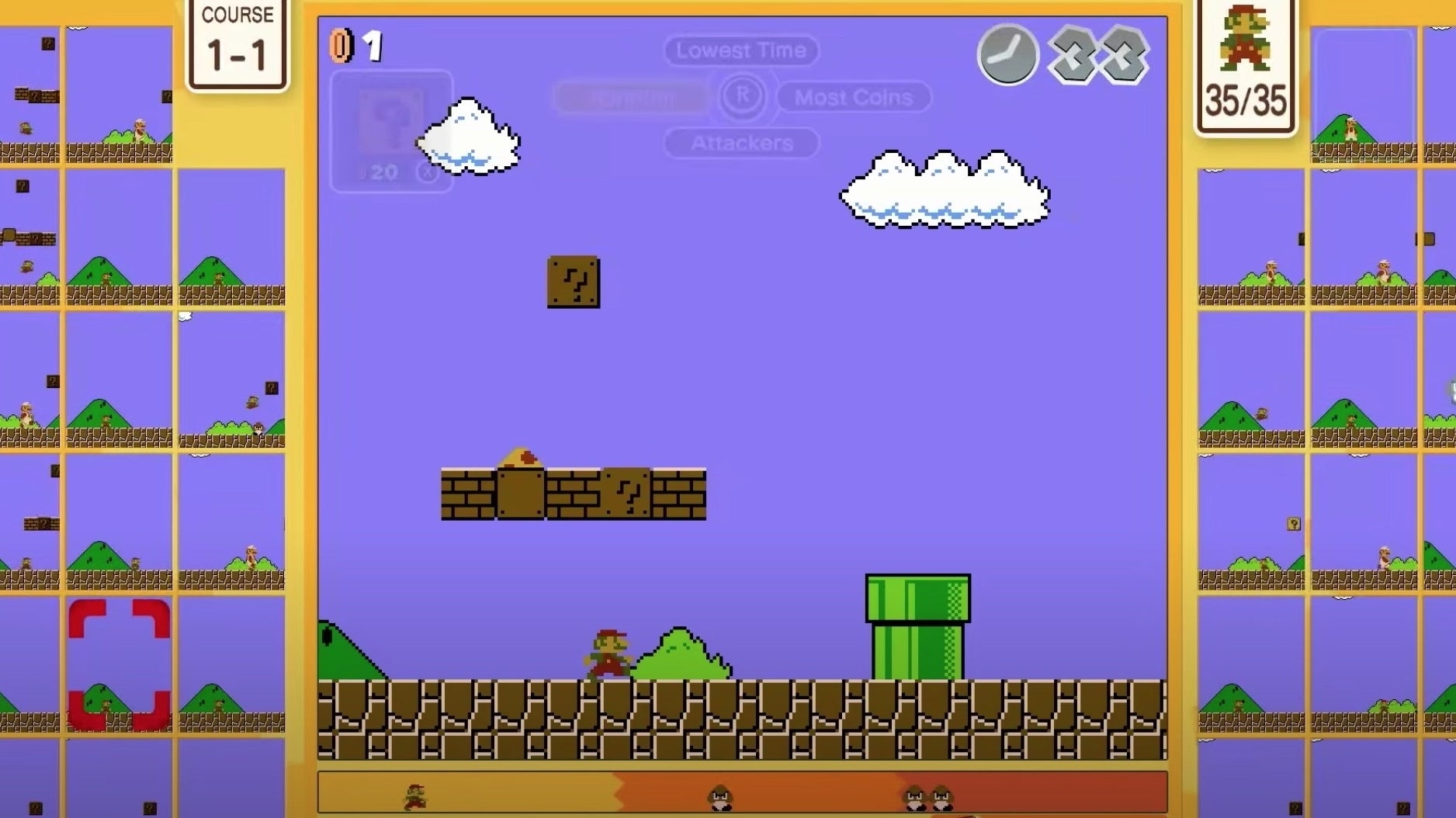 Nintendo has announced Super Mario Bros. 35, a battle royale-style take on the original side-scrolling classic.
Similar to last year's Tetris 99, 35 players will run a Super Mario Bros. course at the same time, all competing to be the last one standing.
Enemies you defeat will travel to another player's course - and vice versa. There's also an item roulette to give you a temporary boost, and the tease of selecting different strategies on the fly to give you an advantage.
Like Tetris 99, it's available exclusively for those with a Nintendo Switch Online subscription. However, it's only around for a limited time - running from October 1st, 2020 to March 31st, 2021.
Super Mario Bros. 35 was one of several Mario anniversary announcements from earlier today - which included the likes of 3D Mario Remasters on Switch and a new Game and Watch.