The Last of Us Remastered lets you lock frame-rate at 30fps
UPDATE: Requested by PS3 "purists", not due to 60fps troubles.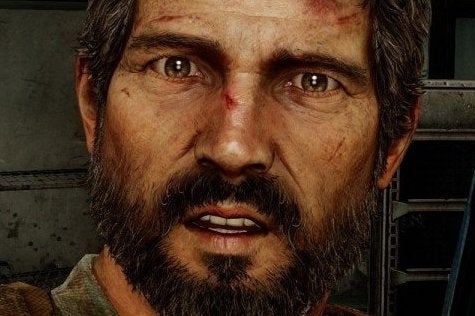 UPDATE 17/7/14 09.30AM Naughty Dog's decision to include an optional 30fps lock in The Last of Us Remastered is due to requests by PS3 "purists" - not because the game would otherwise experience tearing.
That's according to the developer's co-president Evan Wells, who wrote on Twitter last night that the feature was implemented simply due to fan demand.
"Does the inclusion of a 30fps lock mean the 60fps fluctuates quite regularly?" a user asked.
"Not at all," Wells replied. "We included it at the request of the purists who wanted the experience as close to the original (PS3) as possible."
The Remastered version will also include a photo-sharing mode similar to inFamous: Second Son. Wells shared a brief glimpse of it in the background of his photo below:
ORIGINAL STORY 16/7/14 11.00AM The Last of Us Remastered lets players lock the game's visuals to 30 frames per second.
In an event attended by our friends at Eurogamer Spain, Naughty Dog's Arne Meyer delivered a presentation in which he confirmed the graphics toggle.
By default the game runs at 1080p60 in single-player and multiplayer, but the addition of the 30fps lock may indicate occasional drops below 60. If you are locked at 60 you get no judder. If you aren't, you do get judder (or tearing), and so locking to 30 produces a more consistent experience (for more on this subject, check out Digital Foundry's article "Do higher frame-rates always mean better gameplay?").
The Last of Us Remastered isn't the first PS4 game to let you lock frame-rate to 30. Guerrilla's first-person shooter Killzone: Shadow Fall and Sucker Punch's open-world action adventure inFamous: Second Son also include the feature. Neither of those games sustain 60fps.
The Last of Us Remastered is an updated version of the PlayStation 3 game for PlayStation 4. It includes all major add-on content released so far, as well as new DLC planned for release this year that will be Cross-Buy between PS3 and PS4.
Eurogamer Spain reports there will also be a new Photo Mode, similar to the one in inFamous: Second Son, which features a free camera and filters.
Elsewhere, Spanish publication Meristation, reporting on the same presentation, said Meyer revealed the PS3 version of The Last of Us was the fastest-selling exclusive Sony IP with seven million sales worldwide.