The Getaway 3 and other cancelled PS3 exclusives shown in animation reel
Heavenly Sword 2 was worked on in 2008 before being shelved.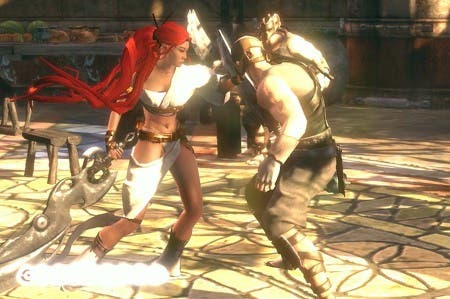 The animation reel of a former Sony employee has revealed footage of cancelled, unannounced PlayStation 3 exclusives.
A former member of staff at Sony Cambridge Studio published a video showcasing his talents, and in it is footage of The Getaway 3 (lifted from its E3 trailer - thanks, bawsedog!), a cancelled science fiction action game from 2011, and a cancelled lifestyle project from 2007.
The Getaway 3 was set to continue the series on PlayStation 3, but was cancelled in 2008 alongside fellow PS3 game Eight Days after Shuhei Yoshida replaced Phil Harrison as Sony Worldwide Studios boss. It was in development at Sony London, the studio responsible for EyeToy, EyePet and SingStar. Sony London producer Nicolas Doucet later revealed both The Getaway 3 and Eight Days were in the second-half of development and not binned at all.
Meanwhile, the animator's CV reveals work was done on Heavenly Sword 2 in 2008 before it was also cancelled. Heavenly Sword creator Ninja Theory went on to make Enslaved for publisher Namco Bandai.