The Elder Scrolls: Legends resurfaces with a gameplay trailer and beta
This is our town, scrub.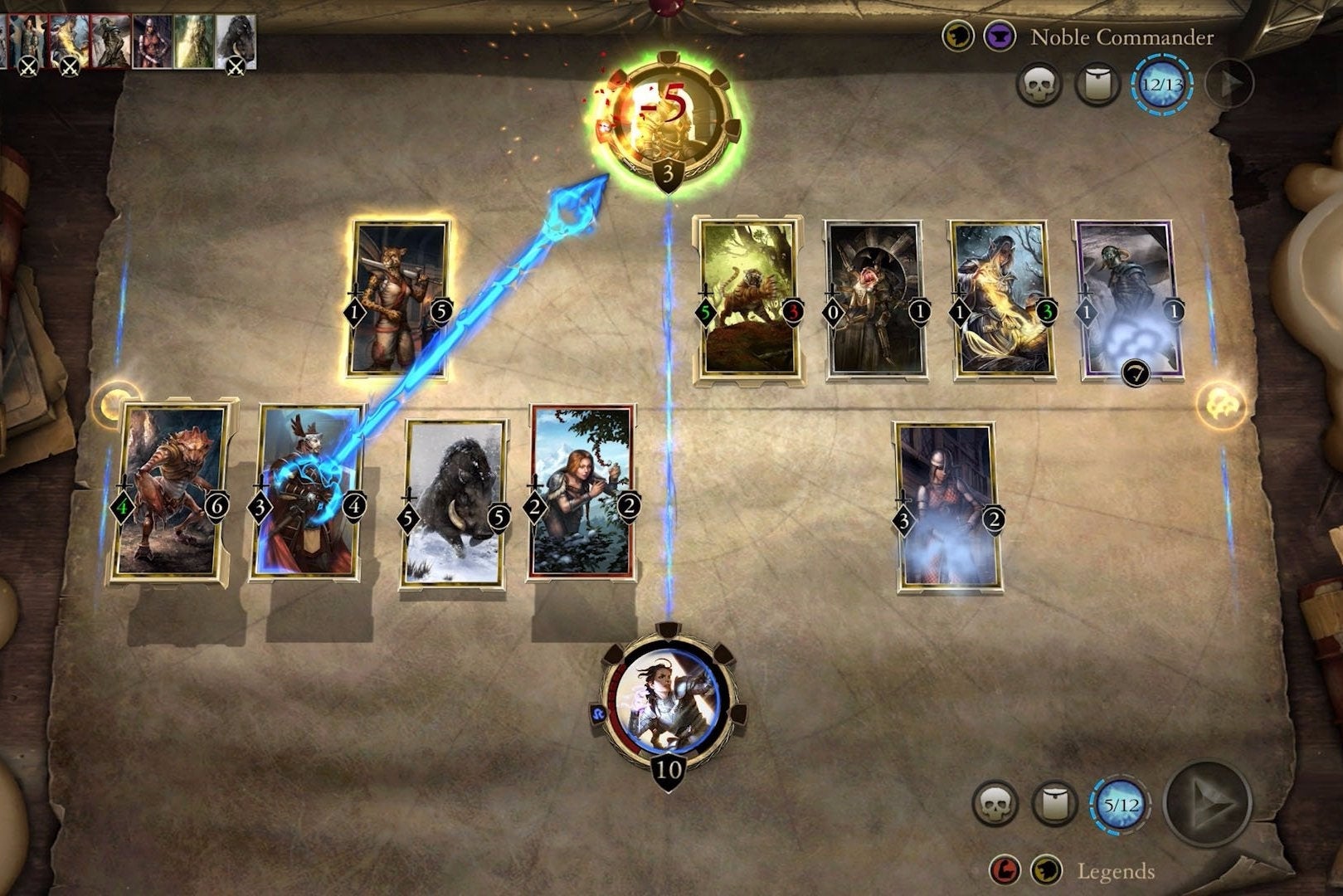 The Elder Scrolls: Legends, the strategy card video game announced during Bethesda's press conference at E3 2015, goes into closed beta today.
Accompanying the launch of the closed beta is a gameplay video, below, that shows off how it all works.
There are plenty of mechanics Hearthstone players will find familiar, including player heroes having 30 health points and an Arena mode.
But there are a few key differences, such as the board being divided up into two lanes, the ability to train your cards, and runes that protect your avatar. Every time you lose five health, a rune around your avatar breaks and you draw a card from your deck. If that card has the Prophecy ability, you can immediately play it for free.
So, if you stack your deck with more Prophecy cards you can increase your chances of interrupting your opponent's turn. Drawing a Guard could stop your opponent from killing you. An Action card could give you extra health.
It's all set in The Elder Scrolls universe, of course, so expect to see cards based on characters, creatures, deities and lore from the series.
The Elder Scrolls: Legends is for PC and iPad. Bethesda said additional platforms are to be announced.