Bethesda puts development of card-battler The Elder Scrolls: Legends "on hold"
No "new expansions and other future content" incoming.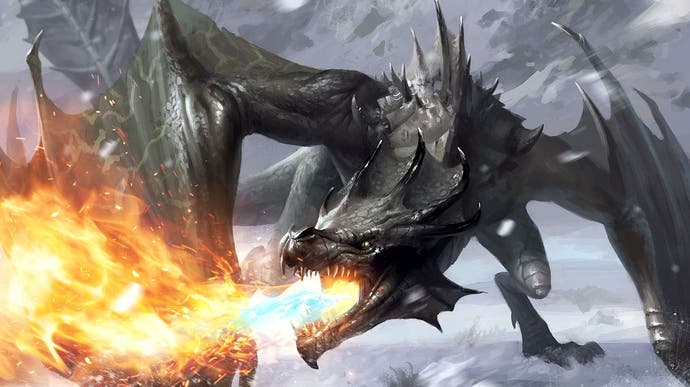 Bethesda has announced that content development for its free-to-play card battler The Elder Scrolls: Legend is now officially "on hold" and will remain so for the foreseeable future.
The Elder Scrolls: Legends - Bethesda's entry into the card-battling space shared by the likes of Blizzard's Hearthstone and CD Projekt's Witcher-themed Gwent - initially released for PC, iOS and Android back in 2017. Since then, the game has received eight paid expansions, with the most recent, Jaws of Oblivion, arriving in September this year.
According to Bethesda's development roadmap, one additional content expansion was due to arrive this year. However, in a post to the Legends' subreddit, the developer says it has now "decided to put any new content development or releases on hold for the foreseeable future".
Despite its announcement, Bethesda says Legends will remain available to download on PC and mobile, and that players will still have access to the game's online and single-player modes. Additionally, it will continue to offer monthly reward cards, regular in-game events, and maintenance support, but, it reiterates, "new expansions and other future content...are no longer under active development".
As a "thank you" to the Legends community, players will receive the Tamriel Collection - including an assortment of new, three-attribute cards - next time they log into the game. "We are immensely grateful to work on The Elder Scrolls: Legends," Bethesda concluded, "and we sincerely appreciate the love and support you've given us."
Bethesda noted today's announcement will not affect the upcoming Asia-specific version of Legends, which is to be operated separately. It did not, however, offer an update on the previously announced but still-unreleased versions for Switch, Xbox One, and PS4.
Bethesda's decision to halt development of The Elder Scrolls: Legends comes just days after CD Projekt's announcement that it would be discontinuing its card-battler Gwent on consoles, as it no longer believes it can "support a growing number of different versions...while improving feature parity between them.".