Telltale's The Wolf Among Us trailer teases Episode 2
UPDATE: Finally gets a firm launch date.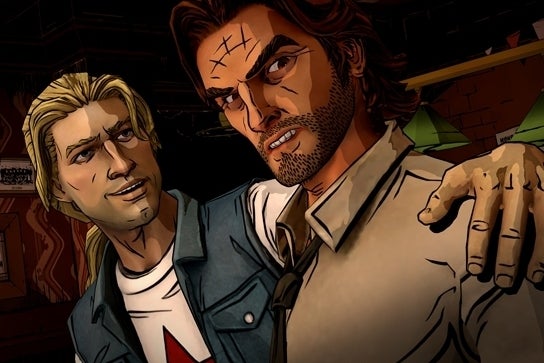 UPDATE: Telltale Games has finally confirmed a release date and launch platforms for the second episode of The Wolf Among Us.
Episode 2: Smoke and Mirrors will launch first tomorrow for Mac, PC, and North American PS3 owners.
Wednesday (the 5th) will then see it launch for PS3 in Europe and on Xbox 360 worldwide.
The game's iOS version is expected to see the new content on Thursday. At last!
ORIGINAL STORY: The Walking Dead developer Telltale Games has teased the upcoming second episode of its noir fantasy series The Wolf Among Us.
Rather worryingly, Episode 2: Smoke and Mirrors is back listed as "coming soon" at the end trailer's end - Telltale previously said that it would launch in the first week of February - next week. Let's hope that date is still on the cards.
The teaser shows glimpses of how Episode 2 will pick up after the shock twist at the end of Episode 1. There's a number of new faces, while returning characters Mr. Toad, Beauty and Beast also feature.
It's been a fair while since the series' first episode debuted back in October - something Telltale has acknowledged and apologised for.
"We are very concerned about the long delay for this episode, but this is one of those occasions where several things conspired against us (not to mention the additional delays due to the holidays)," Telltale boss Kevin Bruner noted earlier this month. "I won't dive into the details, but it's been an unusual and specific set of circumstances and we do not anticipate it happening again as we go forward with the rest of the season."
Fair warning - one quick shot in the trailer could be considered NSFW.