Telltale's The Walking Dead: Episode One free on iOS for a limited time
Loads of other Telltale games $0.99 until the New Year.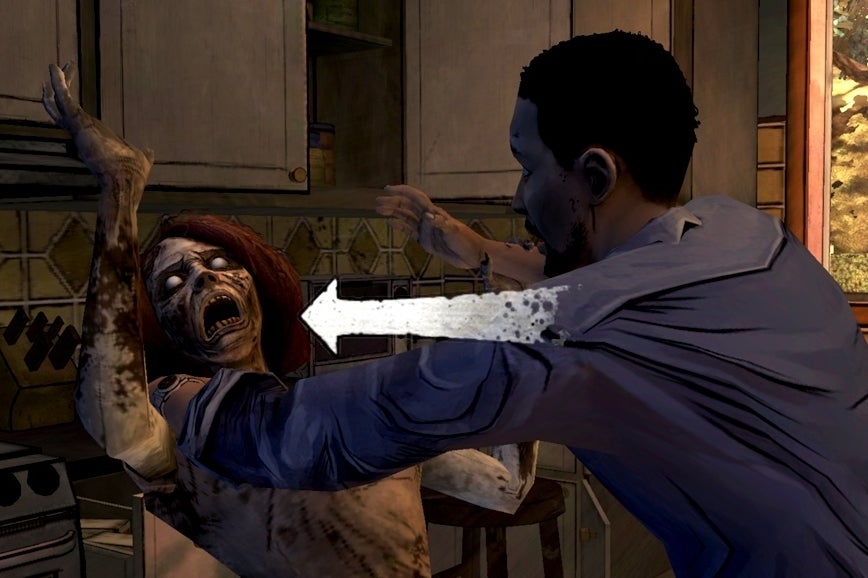 If your year has been anything like mine you've probably spent a good deal of it trying to convince people who don't ordinarily play games to give Telltale's The Walking Dead series a shot. If your friends are anything like mine, they probably politely nodded then never bothered. That's subject to change now - for the iOS wielding crowd at least - as The Walking Dead Episode One: A New Day is now free on iOS for a limited time.
How long is "a limited time," you ask? Telltale neglected to say in its announcement, but we've followed up and hope to hear back soon. I suspect it will be until New Years, as the publisher noted it's discounting several of its iOS games to $0.99 - or your local equivalent - until then.
Such titles include everything in the Back to the Future, Hector, Jurassic Park, Monkey Island, and Law & Order series, as well as Sam & Max season 2 and Wallace & Gromit: The Last Resort. The HD iPad versions of these games are also $0.99.
Those who find themselves hooked after The Walking Dead's first chapter can purchase episodes 2-5 as a bundle for $14.99. Or, if they're nearly caught up, Episode Five can be purchased ala carte for $4.99.