Techland insists Hellraid isn't cancelled
Dying Light passes 4.5m players, and Call of Juarez could return.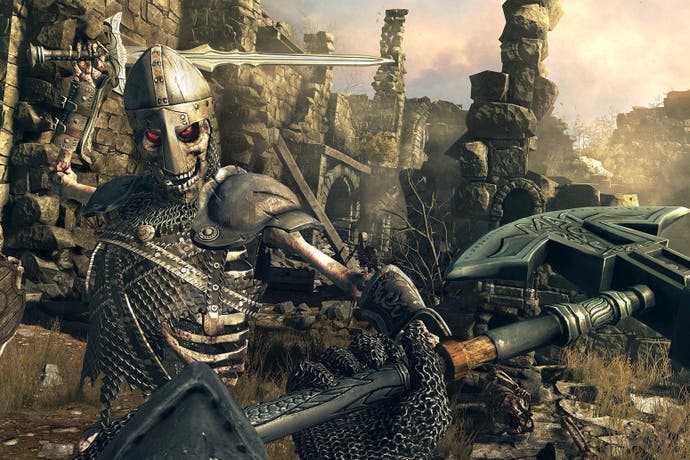 Dying Light developer Techland has assured me dark fantasy action game Hellraid has not been cancelled. Development has been "frozen" but may be thawed as soon as third quarter this calendar year.
CEO Pawel Marchewka also told me Dying Light has 4.5 million unique users, the last count being 3.2 million mid-March. That doesn't strictly equal sales, but more on that and Dying Light - and the future Call of Juarez - later.
Hellraid first. "No no no," Marchewka responded at Polish games conference Digital Dragons when I asked if the game had been cancelled - it had been ominously announced as "on hold" only hours before.
"Right now we want to concentrate on Dying Light. We wanted to be fair with the fans so we wanted to send a clear message, especially as a lot of the people were expecting new things coming from Hellraid at E3 and Gamescom. We decided to take the pressure away.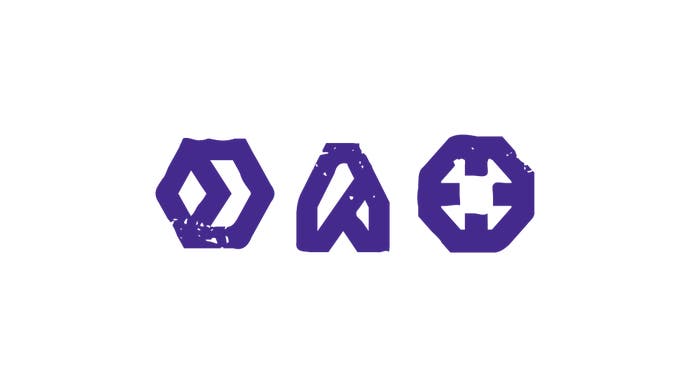 "Once we deliver everything we want [for Dying Light], probably by the - I don't know - end of the third quarter this year, we will then maybe start to send some new [Hellraid] materials or informations or thinking about what's the release date, something like that. There is nothing concrete about this timing.
"But putting on hold means we want some of the resources to concentrate on Dying Light, and once they do what needs to be done we will come back to Hellraid."
Hellraid mashes The Elder Scrolls and Dying Light together to create a kind of co-operative, first-person action in a grim fantasy world. It's in development for PC, PS4 and Xbox One.
In the short statement made prior to my interview, Techland said Hellraid would be "sent back to the drawing board". "We conducted an internal analysis and came to the conclusion that Hellraid, in its current shape and form, is not meeting our own expectations," the company said.
I asked Marchewka about this and he said some time would be taken for a "clearing of the vision". "The game's trying to do all kinds of things," he said. "Probably some clarification of 'we're going to be this, maybe not that, maybe it's too much' is going to be needed.
"Dying Light - every one of our games - had this problem," he added with a smile. "We always wanted to create something bigger than we should. Then we cut it in half and still it's bigger than it should [be]!"
He concluded: "It's definitely not dead. It's just we want to make sure the needs from our Dying Light players are satisfied as quickly as possible and we needed some resources for that."
Dying Light, as mentioned above, has performed very strongly for Techland. "It's now 4.5 million unique users," Marchewka said. But that's not the same as sales. "No, it's slightly less," he corrected.
"Sales [we] count later - we need time to calculate the sales and returns and so on. Unique users means all the unique users we calculated on the server playing the game for significant number of time. Sales might be slightly less because that includes also secondary sales." And pirates, presumably.
However you look at it, that number is a success. And it means Techland can justify the resources to give that audience more of what they want.
At some point that may mean an expansion. "We are thinking about maybe something really of bigger scope," Marchewka teased, talking of future content for the game. When asked specifically if he meant an expansion he smiled and replied, "I don't know if I can say that. We'll see, we don't know that yet."
In addition there are a couple of downloadable content releases to come, apparently, plus "a lot" of updates and quests and challenges. In other words, "a lot of reasons for people to play with their friends". "A significant amount of people have finished the game," he realises, "and they want new content, to keep going.
"Obviously we're also thinking about how to think about the sequel," he added, "what should happen there. So a lot of talk going on right now."
On top of that, supporting Dying Light modders on PC remains a priority for Techland. "Yeah, this is one of the concentrations," he assured me. "We wanted to deliver them [the] tools to create, to express, to show the other players how the Dying Light mechanics could be used different extreme ways."
Techland is one of the largest studios in Poland with 250 full-time staff - equal in size to the oft celebrated Witcher company CD Projekt.
It was 2006 Wild West shooter Call of Juarez - a partnership with Ubisoft - that put the studio on the global map. But the series floundered in 2011 with a modern day instalment - Call of Juarez: The Cartel - which, by Marchewka's own admission, was "a mistake". "It wasn't a bad game," he added, "but it wasn't finished when we released it."
The most recent Call of Juarez game was smaller, downloadable instalment Gunslinger, "a welcome return to the series' original source material, both in its systems and narrative", we said. And it's that Gunslinger template Techland will probably return to in the future.
"We co-own the IP with Ubisoft, so we are joined together," Marchewka said. "We have to decide together when will be the best time to maybe produce another version of Gunslinger. Probably we will stay with the style of the last one.
"Gunslinger shows that Call of Juarez could be a great game, but I can't say when we will come back to this. We definitely know the genre, we love the genre, we'd love to come back, it's just that at the moment there are more important topics to deal with."
Besides Hellraid and Dying Light there are other projects, "big projects", in the works at Techland. And there are "a couple" of mobile games, too.