Team Sonic Racing floors it in new E3 cinematic trailer
Sonic alumni Crush 40 back on theme tune duties too.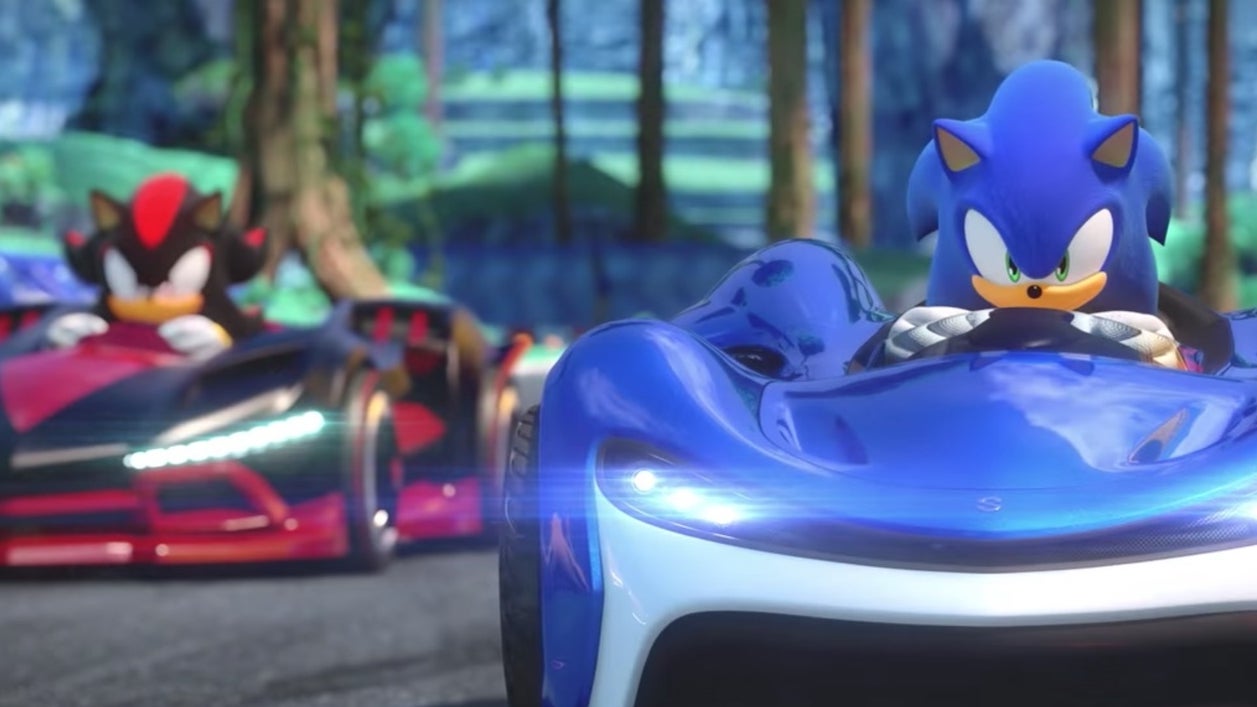 Sega has unleashed a brand-new trailer for its upcoming animals-in-some-cars extravaganza Team Sonic Racing, offering a brisk cinematic deluge, alongside a tease of the new theme song - as crafted by some old friends.
Team Sonic and Team Dark fight for pole position in Sega's latest video, with the action unfurling, at least in part, across Wisp Circuit - one of the tracks that appeared online in gameplay form last week following early Team Sonic Racing previews. The sky-high glass track that pops up midway through, however, looks to be something new.
That new theme tune, by the way, is the work of Crush 40, the band responsible for all manner of music from past Sonic games - including Sonic Adventure's opening ditty, Open Your Heart. Let's be honest though - it's no Super Sonic Racing.
Beyond the simple pleasures of seeing Sonic behind the wheel again, there's not much else to be gleaned from the trailer right now - although if you're hungry for more information, you can read Martin's positive early impressions of the game.
Team Sonic Racing launches on Xbox One, PS4, PC, and Switch at the end of the year.