Team Sonic Racing has been delayed to May next year
Unscheduled pitstop.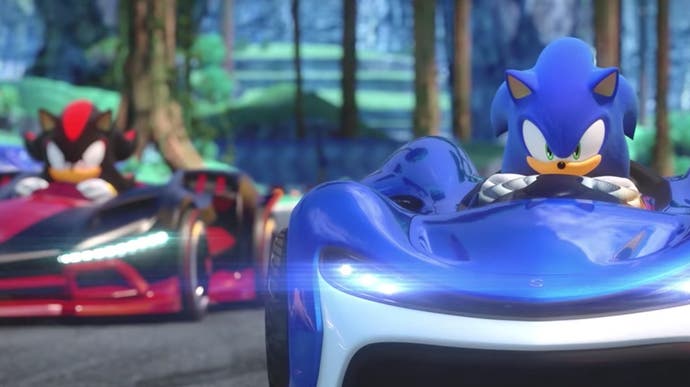 Team Sonic Racing will no longer release this year, as originally planned, Sega has announced. Instead, those that like their hedgehogs blue and their woodland animals fast will now need to wait until May 21st next year.
Team Sonic Racing is being developer by Sumo Digital, the developer behind 2012's superb Sonic & All-Stars Racing Transformed and its predecessor Sonic & Sega All-Stars Racing. Following much teasing and leaking earlier this year, Sega finally announced the game would be coming to PC, Switch, Xbox One, and PS4 some time "this winter".
Fans rejoiced! As did Eurogamer's Martin Robinson, who took a look at Team Sonic Racing in June. He came away impressed, calling it "the same fundamentally brilliant arcade racer [that] Sumo Digital has proven it's more than adept at creating over the years".
Despite positive early impressions, however, Sega says it's now made the decision to push Team Sonic Racing's launch back to May next year in order to "hone the title to enhance the player experience" and ensure it "delivers the best gameplay experience possible."
"We understand that many fans were looking forward to a Winter release and apologise for any inconvenience caused," Sega said, "We're confident that with this additional time our teams will ensure delivering an unforgettable experience that fans can enjoy for years to come."