Big the Cat is in Team Sonic Racing
Team Rose detailed.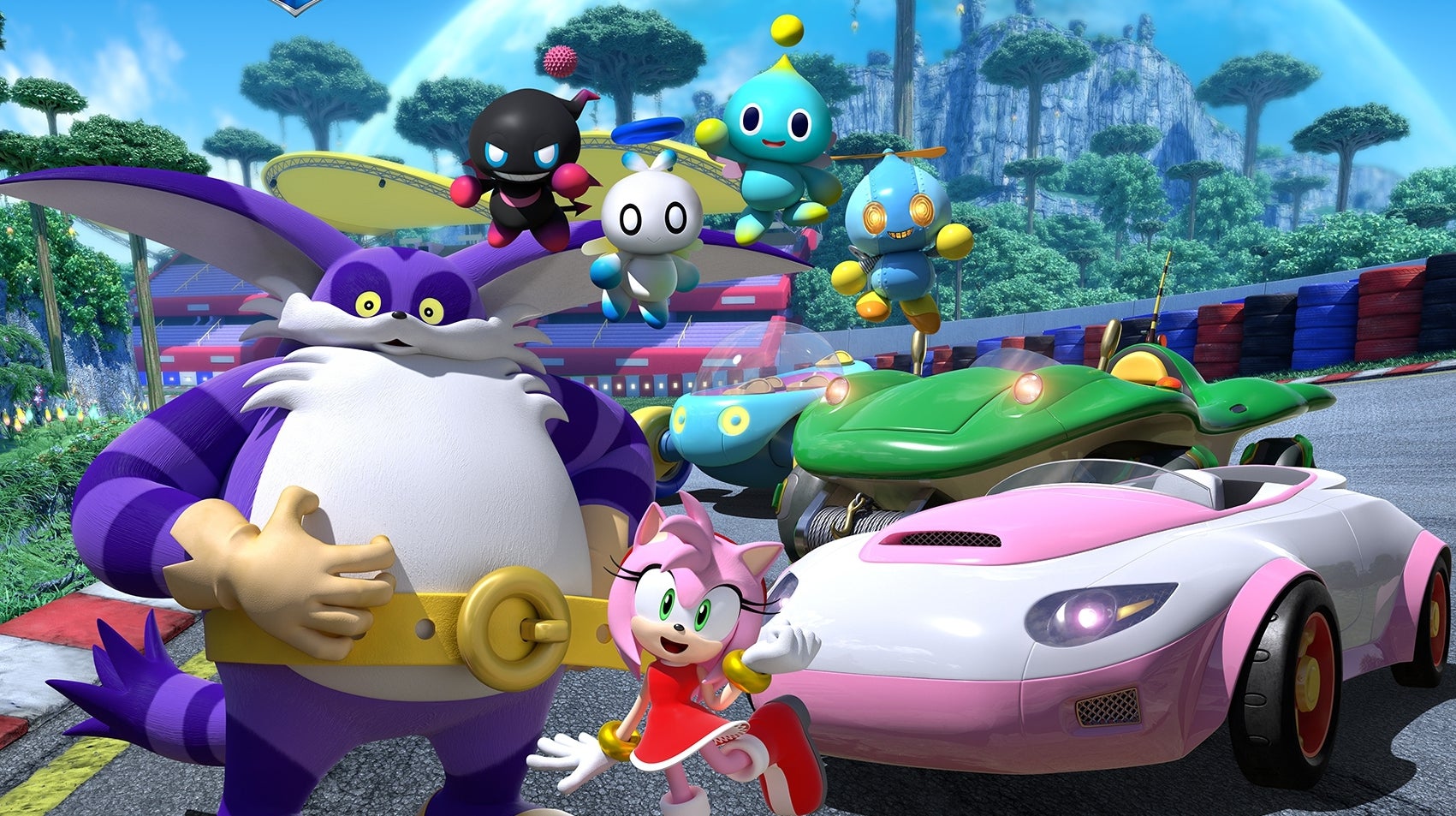 On Sonic the Hedgehog's 27th birthday (that big 3-0 is fast approaching!), Sega has detailed Team Rose for Team Sonic Racing.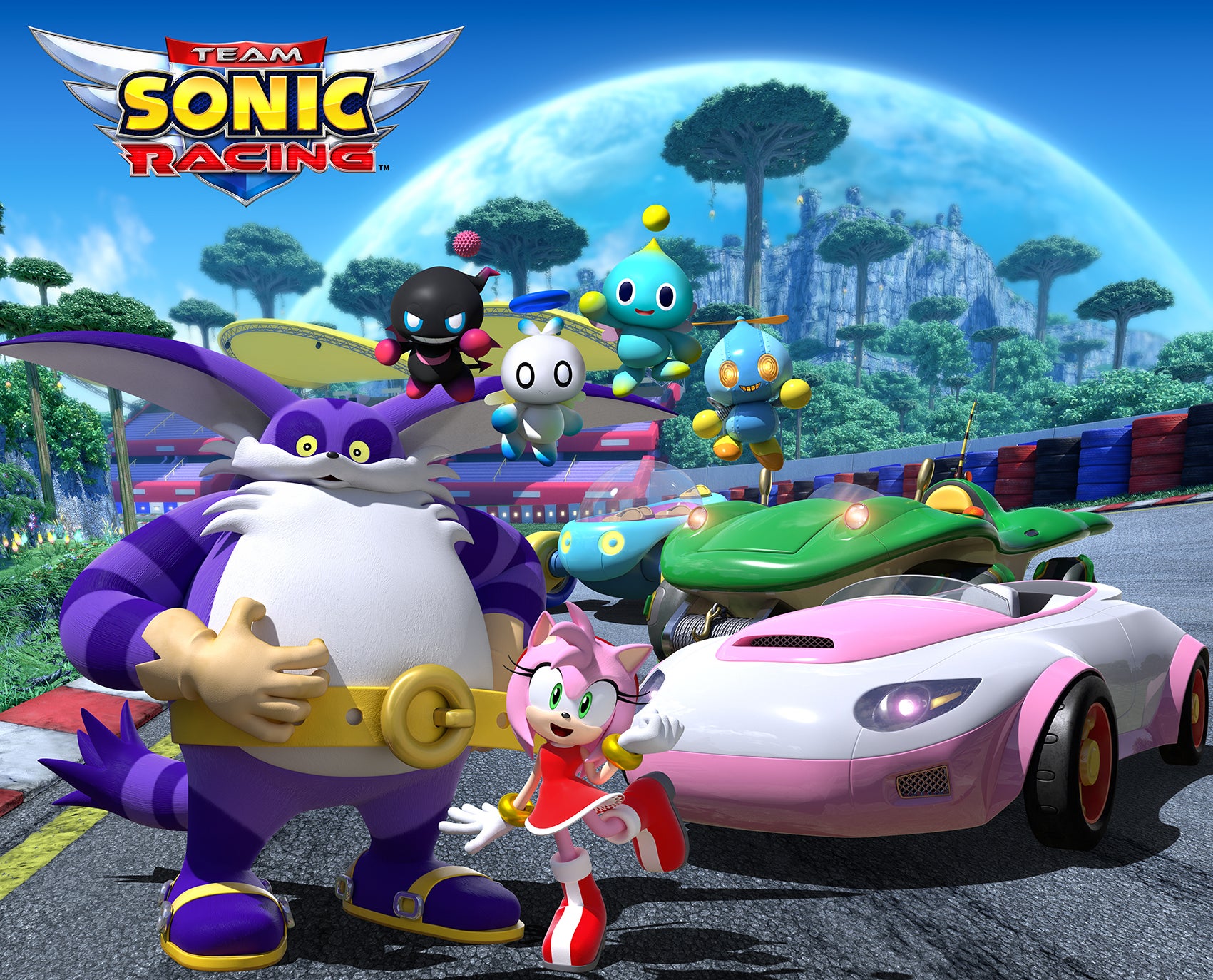 The announcement was made during an event to celebrate Sonic's birthday (you can watch it in the video below).
Team Rose is made up of Amy Rose, Chao and Big the Cat. Yep, Big the Cat, the large, anthropomorphic purple cat who made his name in the Sonic Adventure series, is in Team Sonic Racing. As if there was any doubt.
Amy Rose is a speed character. Here's her official blurb: "The perky and always positive pink hedgehog that won't let anything stand in her way."
Chao is a technique character: "A lovable creature that's eager to provide aid to teammates."
And finally, Big the Cat is a power character: "A purple cat with a heart as big as his strong physique."
Team Rose joins Team Sonic and Team Dark in the announced characters list. Sega said to expect other soon-to-be-announced teams made up of characters from across the Sonic universe.
Team Sonic Racing is Sumo Digital's third racing game built around Sega's characters, though it is a clean break from the previous two games. Unlike Sonic All-Stars Racing and its exquisite sequel Sonic All-Stars Racing Transformed, Team Sonic Racing doesn't delve into the wider world of Sega characters. There's no Alex Kidd, no Ryo Hazuki, no Segata Sanshiro, no tracks culled from Skies of Arcadia, Burning Rangers or Billy Hatcher. The focus is firmly placed on the world of Sonic and friends. For more, check out Martin's Team Sonic Racing preview.