A new Sonic game is in development
Feeling Super Sonic.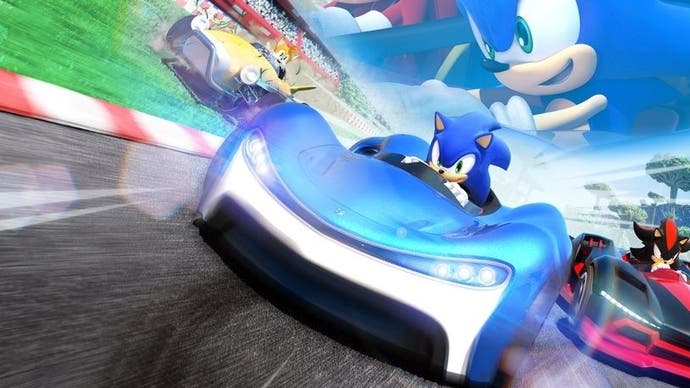 Takashi Iizuka has confirmed the next main Sonic game has "begun production".
Talking at the SXSW Sonic panel this weekend (thanks, PCGN), Team Sonic were keen to temper expectations - apparently, we're unlikely to see anything concrete about the new instalment until next year - but said the team "will be excited to share more news with you in the future, but for now, thank you for your patience until we have something to show".
The panel also revealed an all-new trailer for upcoming Team Sonic Racing, scheduled to drop on Nintendo Switch, PC, PlayStation 4, and Xbox One on 21st May, 2019. The teaser offered a peek at the new customisation options - albeit ones that stop short at full character creation, sadly - as well as a little glimpse of the game in action. Players are able to tweak pretty much everything about their vehicle, from handling and defence to acceleration and paint finishes, and even the sound of your horn. Here, take a look:
That's not all, either. While there wasn't time to dwell on the live-action movie's, uh, curious design choices, the panellists did reveal details of a series of animated shorts that will accompany the game's release. It's not quite the nightmare fuel we saw in December, though. Thankfully.