Swiss football fans throw controllers on the pitch in esports protest
Press pause.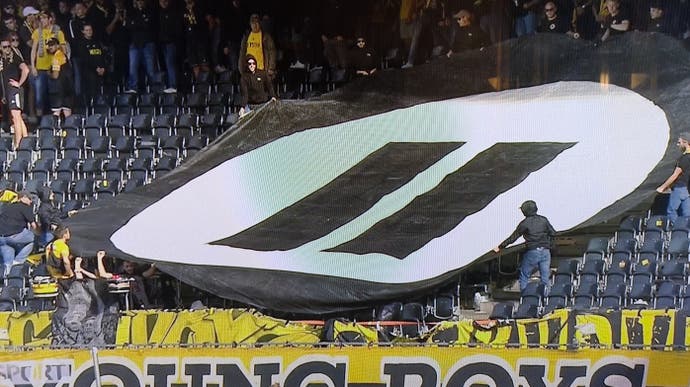 Swiss football fans forced a league match to stop as they protested esports.
Young Boys' "Ultras" threw tennis balls and console controllers onto the Stade de Suisse pitch at the 15 minute mark during their home game against Basel on Sunday, 23rd September, forcing the referee to pause the game. As reported by the Associated Press, fans also unfurled a giant pause button flag to protest esports - and even the away supporters got stuck in with a flag of their own.
The match was held up by this pre-planned protest for just a few minutes, but the message was clear: the hardcore football fans of both clubs want nothing to do with esports.
An increasing number of football clubs are investing in esports, with some sponsoring professional players and even teams. While Young Boys doesn't have an esports team, Basel does - for football video game FIFA.
It looks like the fans who watch these teams week in, week out, would rather see their clubs invest in the real world of football rather than the virtual.
Clearly, Young Boys weren't put off their game by the esports protest - they went on to humiliate Basel 7-1.