Supermassive's second Dark Pictures Anthology horror Little Hope out this summer
And there's a new trailer to celebrate.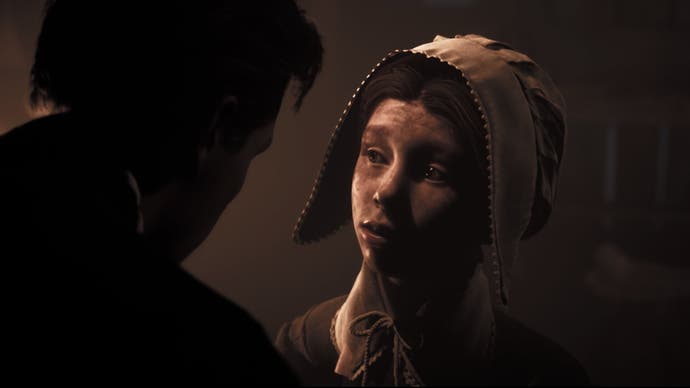 Supermassive Games has unleashed a brand-new trailer for Little Hope, its second Dark Pictures Anthology horror instalment, which is now confirmed to be launching this "summer".
Little Hope is the standalone follow-up to last year's enjoyable nautical horror Man of Medan, which - like Supermassive's PS4-exclusive Until Dawn before it - successfully combined hokey blockbuster thrills with some effective chills, all in aid of its choice-driven branching narrative.
When the Dark Pictures Anthology was first announced, Supermassive said it had identified 39 horror sub-genres it would eventually like to tackle as part of the series, each with its own story, setting, and characters - and, to that end, Little Hope swaps maritime shlock for a sinister, centuries-spanning tale of witchcraft in a small rural town.
"In Little Hope, abandoned and all alone, four college students and their professor are trapped by a mysterious fog in the isolated eponym town," reveals the developer, "They search desperately for a means of escape whilst visions from the town's occult-steeped past haunt them from the shadows. In order to stay alive, they must uncover the mysteries behind these relentlessly-pursuing dark apparitions before evil forces drag each of their souls to hell!".
Once again, your choices will determine who lives and dies, and once again, the series' wonderfully wry Curator (voiced by Pip Torrens) will be overseeing proceedings, popping up between chapters to assist, applaud, or belittle your progress.
Man of Medan's entertaining co-op-based Shared Story and Movie Night modes also make a return for Little Hope, as does the Curator's Cut, which enables solo players to experience story elements - alternative scenes and character perspectives - usually only accessible in multiplayer and not in the standard Theatrical Cut. Supermassive says the Curator's Cut will be made available earlier to those that pre-order the game.
Little Hope will be spreading its cold, dead fingers across Xbox One, PlayStation 4, and PC when it releases some time this summer.