Supermassive drops 8-minute gameplay trailer of Dark Pictures' Little Hope
UPDATE: Now releases 30th October.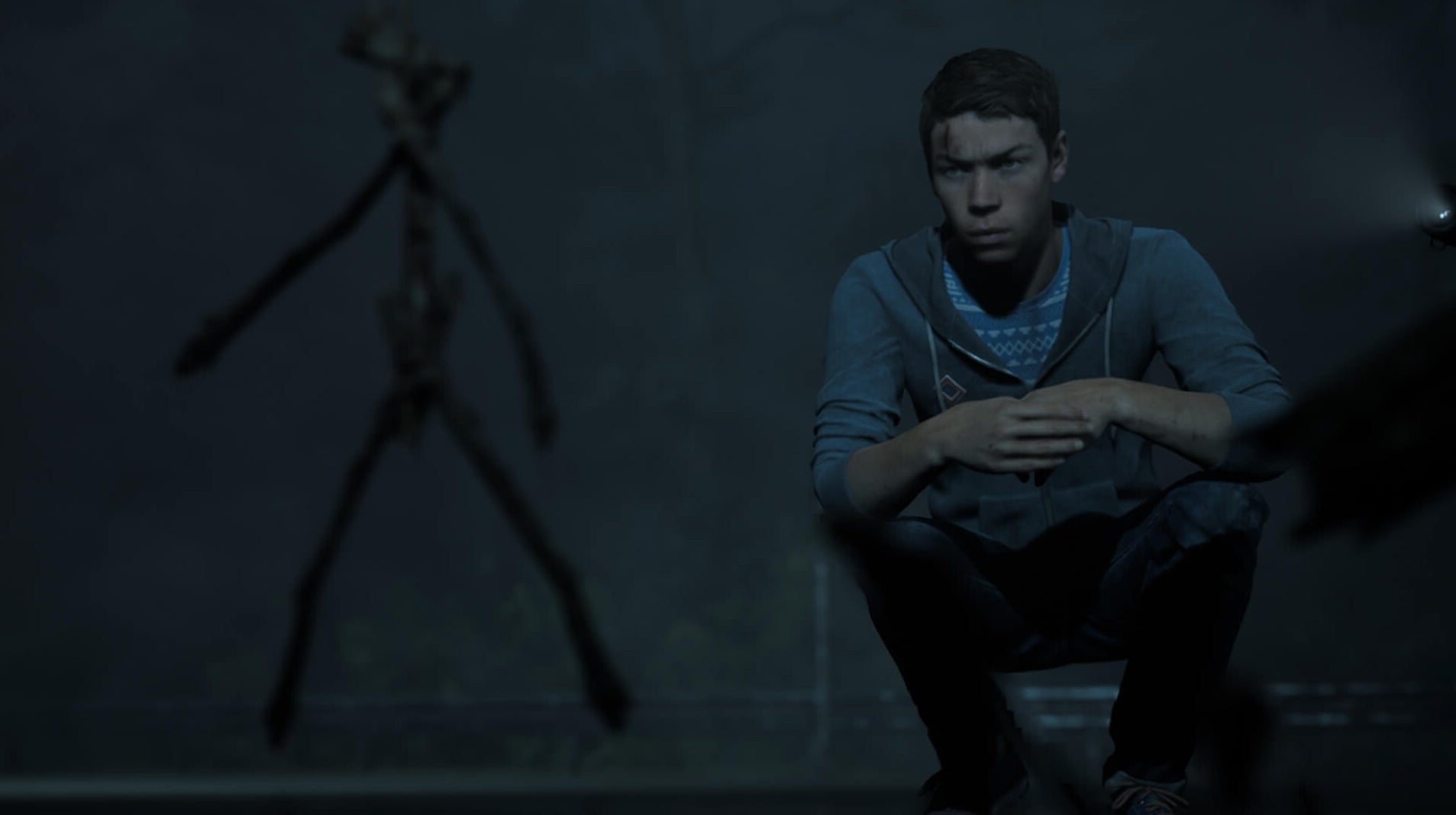 UPDATE 8/7/20: Little Hope, the second game in Supermassive's Dark Pictures Anthology, now has a new release date of 30th October.
This new slice of choice-based horror storytelling moves the action to the era of the Salem Witch Trials in New England, along with sections set in the present day. Here's a new trailer:
---
UPDATE 28/6/20: Until Dawn developer, Supermassive Games, has released a new trailer showcasing almost eight minutes of gameplay from the next instalment of its Dark Pictures Anthology, Little Hope.
The new teaser kicks off at 11.49pm at night, intimating its from near the start of the adventure. After exiting from the Black Cat Bar on Main Road, Will Poulter's character Andrew is tasked with the simple instruction to "keep up with John and the others".
As is usually the case, though, both Andrew and his super-chill companion Angela lose sight of their pals and soon realise they're not alone in the woods. Cue jump scares, spooky fog, and the inevitable scary little girl with a British accent.
For more, check out the full trailer right here (thanks, Comic Book):
Supermassive Games recently pushed back the launch of Little Hope, the second game in its Dark Pictures Anthology series. The horror adventure was set to launch this summer/Q2, but will now arrive in the autumn/Q3 due to complications arising from remote game development while the studio itself remains closed.
"It rests with me to make the unfortunate announcement that Little Hope will be delayed past the summer release already announced, now targeting fall 2020," Supermassive boss Pete Samuels said in a statement at the time.
"Our priority has been to keep people safe, and that includes actors and stage crews on whose talents we depend so heavily, other workforces external to our business who all help to create the games we make, and all of the talented people that work within our studio."